Arlington Transportation Partners (ATP) congratulates the 225 Champions for implementing innovative transportation programs to better serve their employees, residents, and tenants as they commute around the region. We take a look back at the highlights from an eventful year, and how Champions helped keep Arlington County a great place to work and live, and gave us plenty to build on as we head into 2023.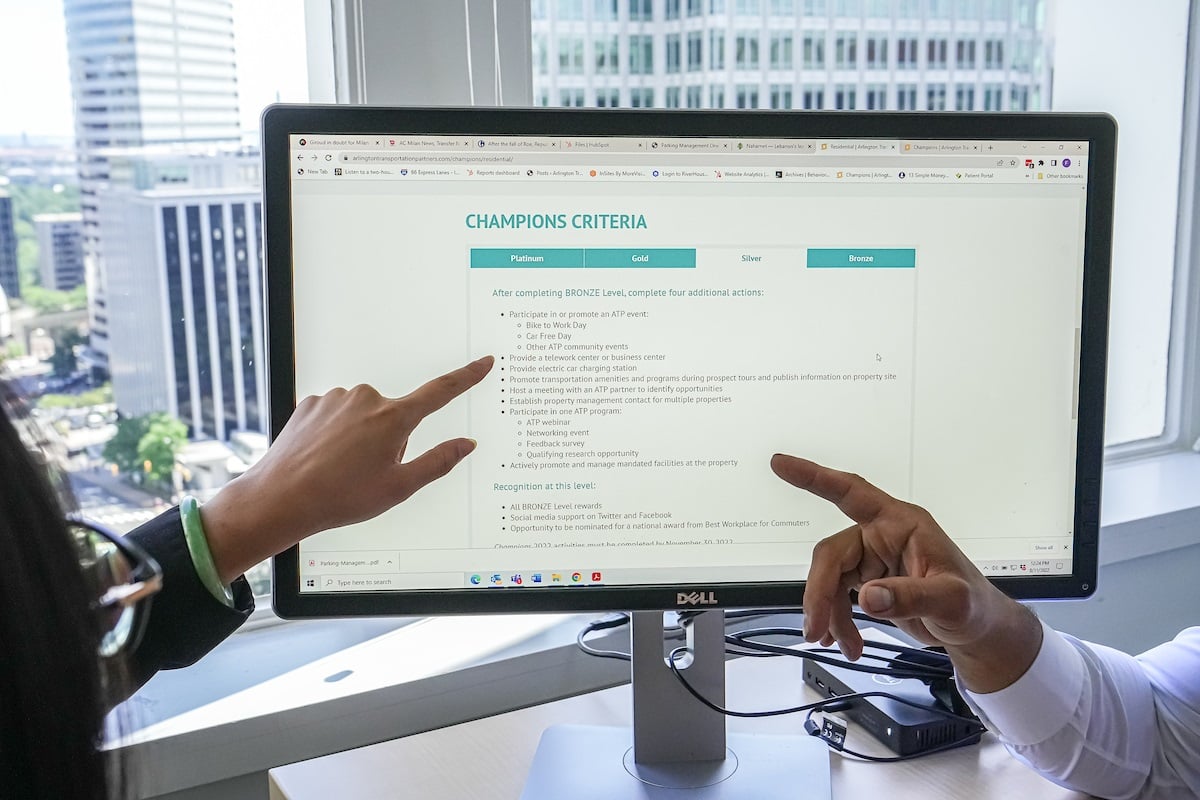 225 New Champions
As the region continues its recovery from the pandemic, businesses have seen more employees commuting back to the office on a more regular basis, and residential buildings improved their amenities to adapt to the changing commuting habits of their residents. Champions have worked with ATP to evolve their workplace, properties, and parking facilities to better serve their employees, tenants, and residents.
Our final tally for the year includes
19 Platinum Level Champions
26 Gold Level Champions
120 Silver Level Champions
59 Bronze Level Champions
Encouraging New Habits
Arlington County offers a variety of transportation options and regional benefits for the Northern Virginia region. This year's Champions have worked with ATP to promote a multitude of transit options to their residents, tenants, and employees.
Some highlights include:
ATP hosted 80 events (health and wellness fairs, networking opportunities, training sessions, and bike tune-up events)
25 Champions provided Capital Bikeshare passes and memberships to their residents, tenants, and employees
86 Champions implemented transportation benefits programs
5 Champions conduced surveys and density plot maps
Champions also worked with ATP to provide personalized consultations to residents and employees on their commute options and promoted all the different modes to travel around Arlington County.
Looking Ahead to 2023
There are several benefits to partnering with ATP to beef up your transportation strategies in 2023. Not only will you savings in your opertational costs, but you will also increase the health and happiness of your residents, tenants, and employees.
If you're ready to stand out from the competition, improve equity among your employees, enhance your residents' living experience in Arlington, and commit to a more sustainable county, Champions is the program for you. To learn more, and start your journey towards a more sustainable future, contact your ATP representive today.
Photo Credit: Albert Ting/theclickting.com for Arlington Transportation Partners