Oh, the many things your SmarTrip can do! Many of us are aware that our SmarTrip cards make it convenient for us to ride Metrorail and other local bus systems in the region, by easily letting us load money, use transit benefits, and make it faster to travel through faregates. We also have a great overview of how a SmarTrip card works.
But did you know there are other great features that you can take advantage of with your SmarTrip card?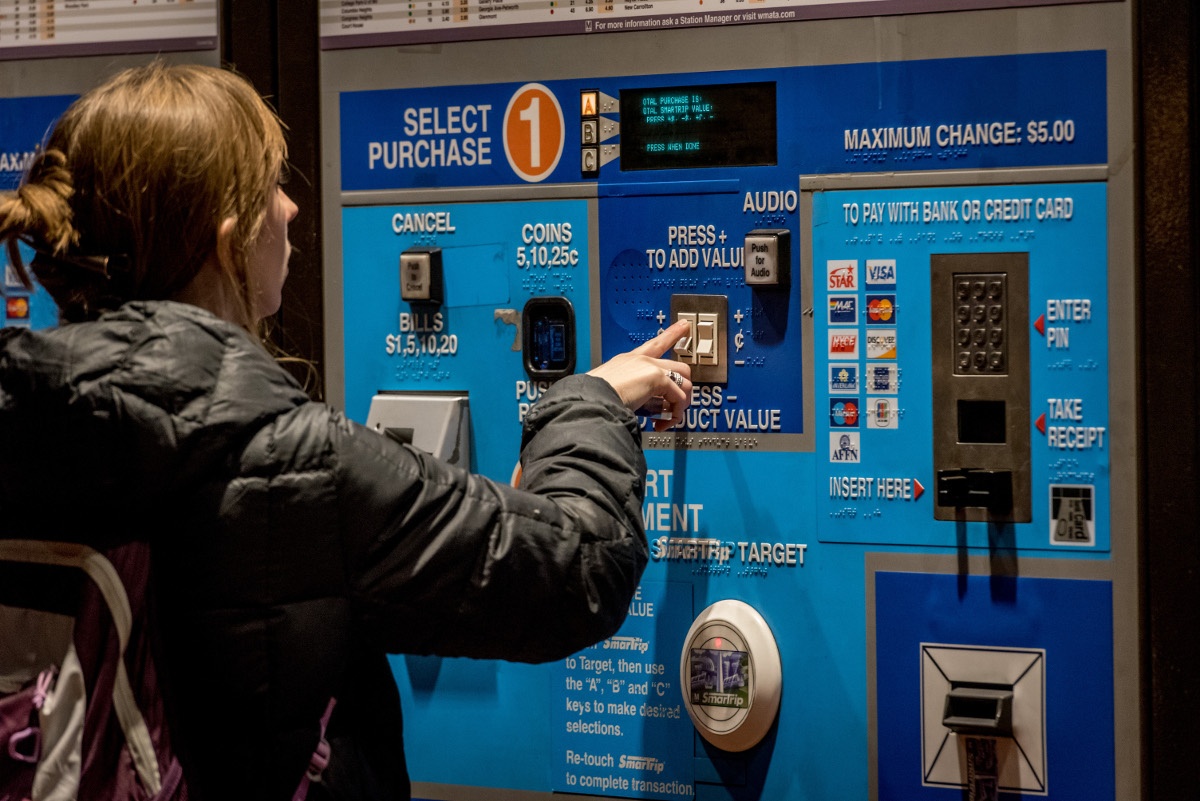 1. Free Transfers
A lot of Metro riders often transfer between buses or from Metrorail to bus and vice versa. When you use your SmarTrip card, you can transfer for free and receive unlimited rides between Metrobuses during a two-hour period. Transferring between Metrobus and Metrorail gives you a $.50 discount on your ride when using a SmarTrip card.
2. Transit Passes
Metro offers really great transit pass options for unlimited travel on Metrorail and Metrobus that you can load onto your SmarTrip card. For only $17.50, you can ride local bus systems all you want for seven consecutive days. Even better, you can now use your monthly SmartBenefits to pay for transit passes, just ask your employer to "assign" your benefit funds for transit passes.
3. Don't Worry About a Lost or Stolen Card
Registering your SmarTrip card with WMATA is the best way to avoid losing money if your card goes missing. By registering a card, you can report if it gets lost or stolen, plus you can reload money online and sign up for auto reload. If you plan on signing up for your employer's transit benefit program, you'll need to register your card to enroll.
4. Get Unlimited Rides with SmarTrip SelectPasses
You can save up to 20% or more on your commute by getting a SmarTrip SelectPass if you regularly use the Metro and Metrobuses. Choose a pass depending on your usage level and even apply your transit benefits to the card through your employer. The SmarTrip SelectPass allows you to take unlimited trips on the Metro system as long as the price of the trip costs less than the maximum fare of your pass. You can see the cost breakdown and how it works.
5. No SmarTrip? No Problem
Unfortunately, SmarTrip cards can't do everything. While you can use a SmarTrip card on most transit systems in the DC area, VRE, MARC, and MTA Commuter buses don't accept the card. So what do you do if you commute on one of these systems and get SmartBenefits? You can sign up for an account with CommuterDirect, which will let you use your SmartBenefits on your SmarTrip card to purchase transit passes on those systems.
Make your commute and other trips easier by checking out some of these features next time you use your SmarTrip card!
Pro Tip
If you are a residential community, commercial property, or hotelier in the County and would like to purchase SmarTrip cards in bulk for your residents, tenants, or visitors, Arlington Transportation Partners can help! Just contact us to get started.
Editor's Note: This blog was first published in March 2015 and has been republished with updated information written by Keara Mehlert and Christy Lee.
Photo Credit: Sam Kittner/Kittner.com for Arlington Transportation Partners