Commute66 has been keeping track of daily toll prices on I-66 dating back to 2021. In that time, we have observed a steady increase, with most of that rise concentrated recently. As the Arlington region begins to return to the workplace, Commute66 will help you navigate your commute without breaking the bank.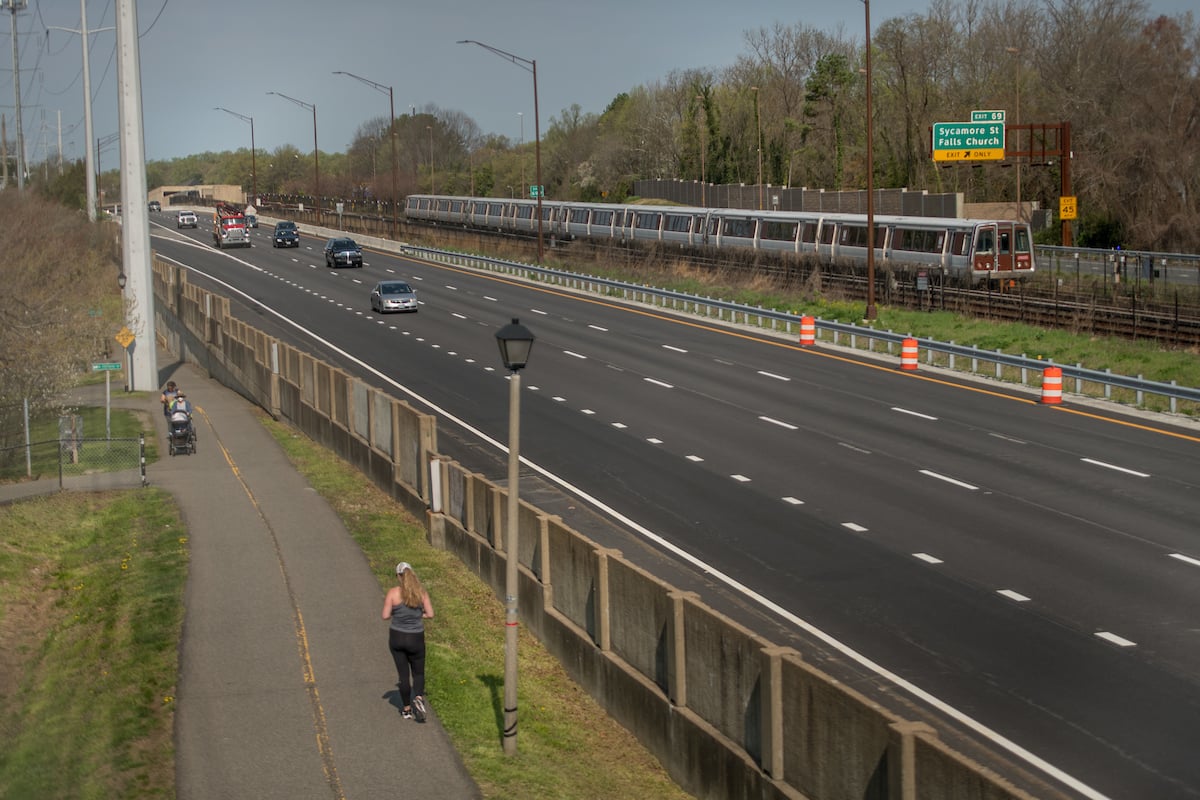 Driving Will Cost Me What?
If you drive alone when you commute, your costs can add up quickly once you factor in gas, parking, tolls, and insurance. That's not to mention how taxing it can be on your time and energy to sit in traffic every day. Given that it has been a couple of years since many of us have had to commute regularly to an office, we thought it might be helpful to remind you what sorts of costs you might face if you choose to resume driving alone.
The rising cost of I-66 tolls
The tolls on I-66 remained consistently low between 2020 and 2021. As of February 2022, however, tolls have started to pick up and a trend has emerged with the costliest days being Tuesdays, Wednesdays, and Thursdays.
Over the last three months we've observed a steep, steady increase, running consistently above $40 each week, for a total of approximately $160 a month. Before this, the weekly cost of commuting on I-66 for five days a week was less than $20.
Even if you are only planning on driving into your office three days a week, you can expect the tolls to cost you approximately $30 a week and $120 a month.
The cost for gas and its unpredictable nature
While there has been a recent spike in gas prices, transportation has always made up a significant portion of American households' monthly budget at approximately 20%. That said, the Northern Virginia region has been hit particularly hard by the recent uptick, with AAA recently noting daily average costs up to a whopping $4.42/gallon. Take a look at our recent blog to read more on saving money on gas and finding cost efficient transit solutions.
The cost of parking in Arlington
Along with the cost of tolls and gas, solo commuters also need to keep in mind the cost of parking. The time commuters spend looking for parking really adds up, both in time and money. In fact, on average, drivers spend 17 hours and $345 a year looking for parking. Additionally, the average monthly parking spot in Arlington costs $120.
Adding it up
With everything taken into account, how much will driving alone on I-66 really cost? If you were to only go into the office three days a week it will cost approximately $340 a month, and $4,080 a year.
Choose Sustainability & Save Money
Commute66 can help you find a sustainable mode of commuting that will allow you to save that $340/month and even earn $100 extra per month when you switch from driving alone to a sustainable mode, such as carpooling, Vanpooling, biking, or using public transit.
For those who do drive alone on I-66 and work at a company that has enrolled into the Sustain & Save program, you can start to save as long as you commute more than 8 days a month.
Photo Credit: Sam Kittner/Kittner.com for Arlington Transportation Partners
Sustain & Save will be discontinued on October 31, 2022. If you have any questions please email us at solutions@transpartners.com