CSRA has been a part of Arlington Transportation Partners (ATP) Champions program since its pilot days in 2013. The company's well-rounded transportation benefits package includes a combination of a pre-tax and direct transit benefit, a telework policy and a Bronze Level Capital Bikeshare corporate membership.
Employees working at the Virginia Square location have access to onsite shower facility, lockers and secured bike parking. The location also offers accessibility to trails and bike lanes, Metrorail and bus lines. The benefits to being close to different transit modes combined make it convenient for employees to choose transit versus driving alone.
Bob Basinger, Program Manager in CSRA's Homeland Security Group is a committed Metrorail user, commuting daily from Franconia-Springfield to Virginia Square on the Blue, Orange or Silver Lines. Below he shares with us why he chooses transit over driving.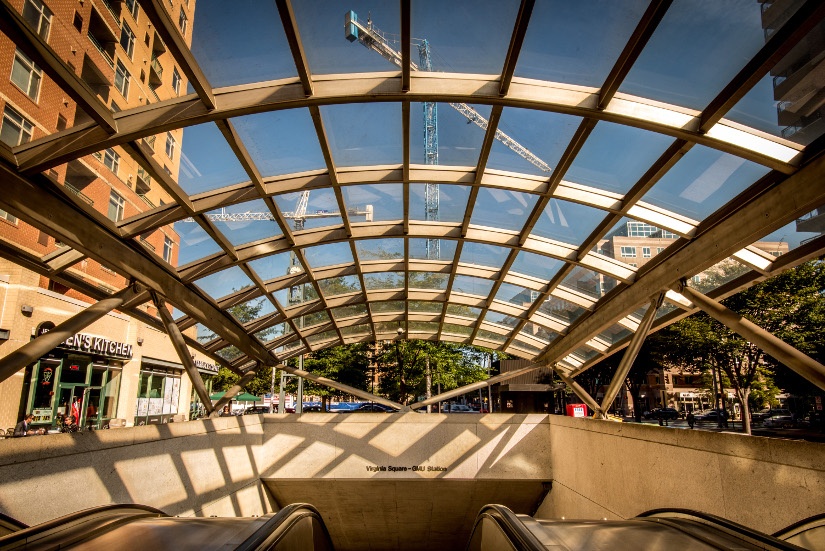 Save Money on Your Commute
Using Metrorail enables Bob to save a lot of money by avoiding wear and tear on his car. Since he doesn't use his car for commuting to work, he drives less than 5,000 miles a year. In turn, he only has to keep up minimal maintenance on his 2001 vehicle and has had no car accidents.
He also receives a $100 transit subsidy and pre-tax transit benefit offered by CSRA to cover the cost of his commute on transit.
De-Stress and Get a Start on Your Day
Bob finds that his stress level is much lower since commuting on Metro. In the morning, he uses his time on Metro to get organized for the work day. Using technology provided by CSRA, he safely works while commuting. He also enjoys the perks of working near Virginia Square because it's easy to grab a cup of coffee and breakfast on his short walk to the office. Bob can also use time on the return trip home on Metro to coordinate additional activities. On days where his work is completed in the office, he uses Metro time to read magazines and newspapers, go online and do his banking.
Implement a Transit Benefit
Transit benefits is a win-win for employer and employer. Transit benefits are considered tax-free benefits allowing your organization save on payroll taxes. Employees participating in a transit benefit do not pay income tax on the amount they set aside for commuting. Employees can save up to 38% on their daily commute. In addition, a transit benefit is a great way to improve recruitment and retention. ATP can assist you with implementing a transit benefit for your organization. Contact your ATP rep or email us for more information.
Photo Credit: Sam Kittner/Kittner.com for Arlington Transportation Partners