Did you know that the average household in the DC metro region spends $14,000 per year on transportation costs? Long and expensive commutes can add up to major household expenses, particularly when it comes to purchasing and maintaining a personal vehicle. Employer-provided commuter benefits allow employees to use tax-free dollars on transit, vanpools, or qualified parking expenses, which can add up to thousands of dollars saved annually.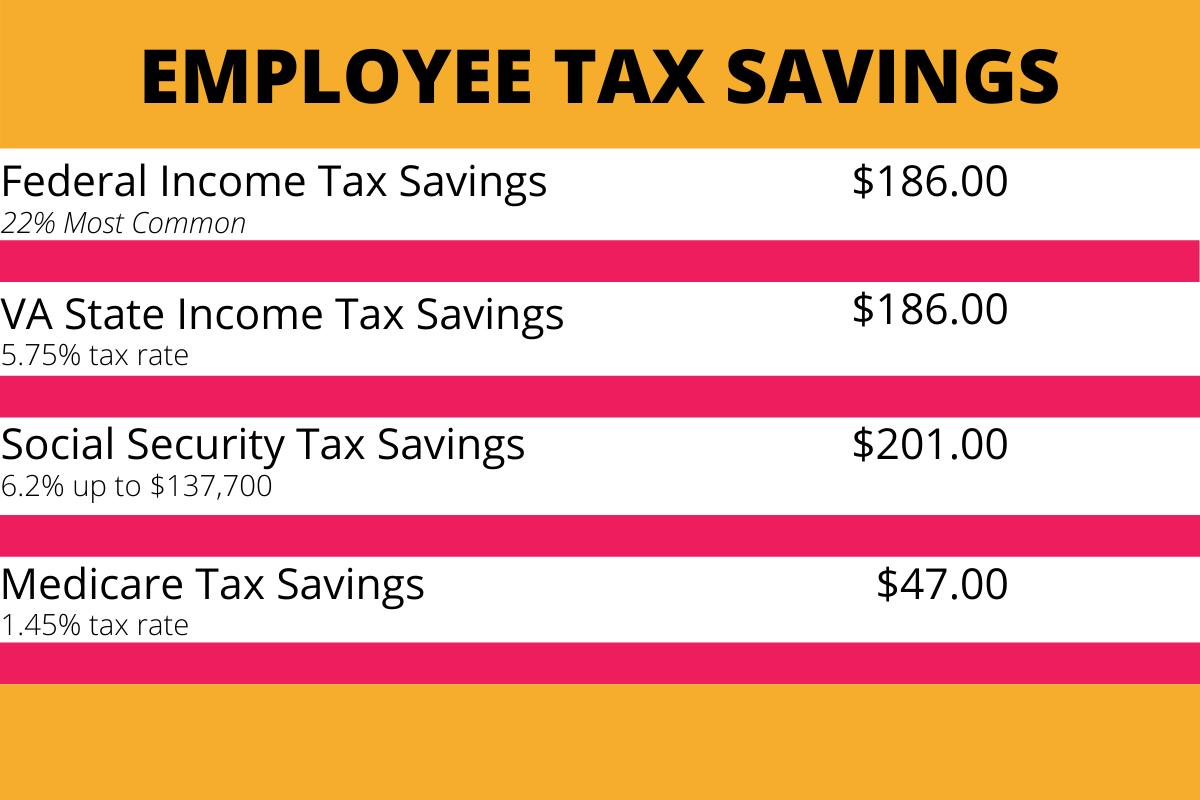 Employers Can Benefit Too!
Employers can enjoy savings on state and federal payroll taxes and minimize costs associated with high parking demand in high-cost urban commercial areas. Commuter benefits can also help employers recruit top talent from a wider geographical area and enhance employee satisfaction with their commute to the workplace.
How Much Money Can I Save?
The amount of money that employees and employers can save with pre-tax commuter benefits may vary, but generally depends on employee commute costs, income tax bracket, and state-level tax considerations. This table demonstrates the estimated tax savings for an employee that makes $60,000 annually and spends $270 per month on commute costs.
ATP has helped set up pre-tax commuter benefits all over Arlington County and can assist you wherever needed. Contact us for more information and download our full guide on implementing commuter benefits at your organization.