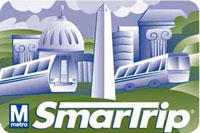 Have you taken advantage of the new Auto Reload feature on your SmarTrip card yet? Riders can now eliminate the need to stop at fare machines or commuter stores by signing up for the Auto Reload program. By linking a credit card to your SmarTrip account, the card value or pass will automatically be replenished when it falls to a pre-determined amount ($20 for regular fare riders). To get started with Auto Reload, visit WMATA's website for more information and register your SmarTrip card today!
This past week, WMATA released the results of the customer survey they recently conducted and saw a mostly positive response on a variety of topics such as safety, reliability, and service satisfaction. The survey, which will be conducted quarterly, enables Metro to better identify areas that need improvement as well as get a clear idea of customers' experiences on both rail and buses. To read more about the survey and some result highlights, check out WMATA's press release here!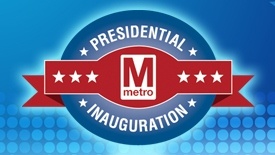 The Presidential Inauguration is less than two months away and Metro has already started preparations for the thousands of visitors that will be expected the weekend of January 18th through the 21st. To make it easier for riders using the transportation system on Inauguration Day, WMATA has created a specific webpage that contains information regarding opening and closing times, fare prices, parking rates, and stations near important locations. There is also a new Twitter feed specifically for Metro and the Inauguration, so be sure to check it out as the day gets closer!
That concludes our DC Metro updates! Visit wmata.com for more information, or contact ATP to learn about transit benefits for employers and residents.