Take a moment to think about your transportation programs: telework, flexible scheduling, compressed work schedules, and/or transit benefits. How are they performing? Are you drowning in requests and questions from employees who want to benefit from these perks? Or, did you just check which perks are still offered because it's been so long since anyone has mentioned them?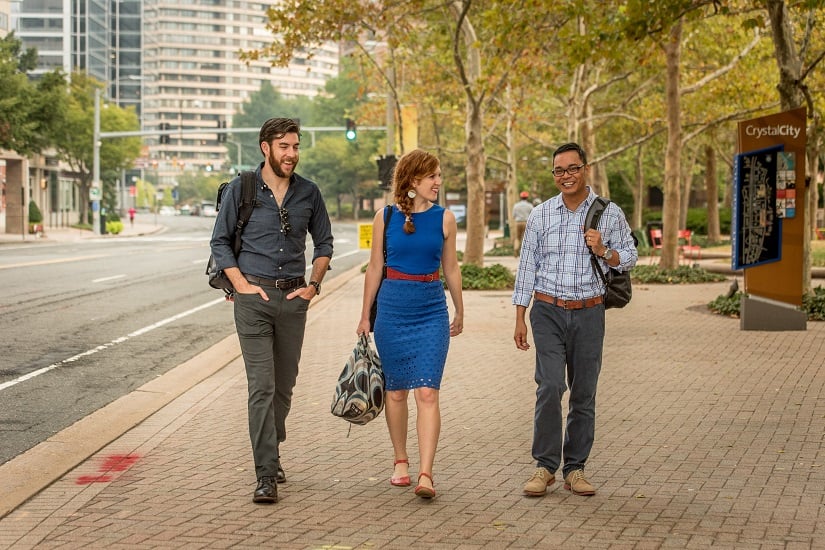 If you have a commuter program in place but employees aren't signing up for benefits, it's possible the problem is due to the role of middle management. Here's why you should care and some great ways to improve communication that can impact your company culture and improve employee retention.
Managers Engage Employees
What accounts for 70% of employee engagement? It's not your benefits, your leadership, or your culture; it's your manager. Managers are the role models, rule setters, and cheerleaders for their team members, making them the heartbeat of your organization. This alone should show that it's important to care about managers and the influence they have on employees.
They impact company culture
Managers serve as models of behavior for their team members. The #1 reason that people become managers is because they were promoted based on their performance in a non-managerial role. We promote these employees because we want them to be role models for others in the office.
This goes beyond workplace behaviors. Managers can model other behaviors and include their employees in them to impact culture. We see this every year on National Walking Day, when teams come out at lunch time, some even encouraging employees to wear their company t-shirt (looking at you, PBS). The Smithsonian Institution's offices in Crystal City have also made this part of company culture and hold monthly walking days where managers and their employees take part.
They act as messengers
Managers are HR's best friend in communicating with employees. They can encourage or recommend the use of specific benefits and give permission for employees to participate in various programs. One study, from McKinsey & Co. and Lean In, shows that while more than 50% of US organizations provide Flextime in some capacity, less than 12% of eligible employees are taking advantage of the benefit. This is due to how managers are (or aren't) communicating the perk. For this reason, it's essential to talk to and to train managers on how and when to discuss benefits with employees.
Maximize Commuter Program Impact
Now that we've covered why managers are impactful in driving employee involvement, here are a few real-life ideas your company can implement to engage managers and to maximize the impact of your commuter benefits program.
Invite Arlington Transportation Partners (ATP) to train your managers
The Smithsonian Institution, Office of Contracting and Personal Property Management recently held a telework training for managers; this training offered managers a chance to be better equipped to make eligibility determinations, answer questions, and understand how to handle difficult situations. The training has led to the creation of a telework working group to find new ways to improve the telework experience for managers and employees alike.
Create your own Amazing Commute Race
Personally, I look forward to the day our team competes every year. It's a fun way to experience a new commute that you wouldn't normally do. The activity helps managers familiarize themselves with available options, speak about them from personal experience, and be better equipped to answer employee questions on how to get to the office. Plus, we can't forget team bonding.
Encourage managers to host walking meetings
Not only is this great for wellness, but walking in nature also improves memory and attention span by up to 20%. Additionally, employees will see how easy it can be to get to some of their favorite lunch or hangout spots.
Talk to them about the bottom line
Your commuter benefits have the power to reduce absenteeism and/or tardiness, support employee recruitment and engagement, reduce your company's spending on health care benefits, and increase productivity. Showing managers the value in promoting transportation options can influence how they discuss them with employees.
Get More From Your Commuter Program
Ready to implement one (or more) of these ideas? Want to talk one-on-one with your ATP representative to strategize on others? We can help ensure that your commuter program is promoted and incorporated at all levels within your organization—just drop us a line today to kick-start your programs.
Photo Credit: Sam Kittner/Kittner.com for Arlington Transportation Partners