Now leasing, 2001 Clarendon's expansive floor plans, spectacular city views and premium amenities redefine apartment living. With a Walk Score of 89, the property is conveniently located minutes from the Courthouse Metro Station on the Orange and Silver lines, ART and Metrobus routes, Capital Bikeshare stations and popular trails.
From the LEED®-certified building's lush green rooftops down to the parking garage's electric car charging stations, sustainability is at the forefront of the design. Additionally, the property's state-of-the-art bicycle storage room offers 2 fix-it stations, secure parking for 66 bikes and restrooms and showers.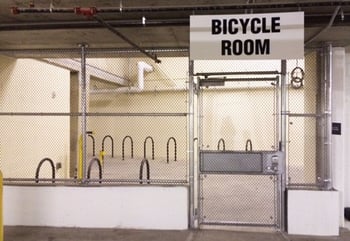 After opening its doors this Fall, Arlington Transportations Partners (ATP) welcomed 2001 Clarendon into ATP's Champions Program. Champions is a free program that rewards and recognizes residential properties, employers and commercial properties that have positively impacted and improved commuting and transportation options throughout Arlington County.
With the help of Alli Henry, ATP's Residential Business Development Manager, the property has taken advantage of Arlington County's free transportation programs and amenities. Welcome packets distributed to new residents include local transportation information, customized materials, transit brochures/maps and complementary SmarTrip cards. In the coming months, residents can look forward to onsite transportation events designed to explore and simplify their multimodal commuting options.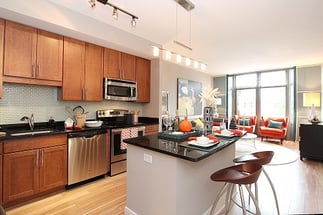 2001 Clarendon's exceptionally designed apartments offer millennials, empty nesters and families with a wide array of spacious floor plans to choose from. And that's not all - residents can also enjoy numerous amenities such as a breathtaking rooftop pool, nearby Zipcar parking, fitness center with Fitness On Demand™, and relaxing outdoor terraces.
With a myriad of shops, entertainment and dining options steps away, you are guaranteed to have plenty of room to roam whenever you want. Learn More about 2001 Clarendon by visiting 2001clarendonapts.com.
Contact Alli Henry today to recognize your residential property as a Champion!