A recent article in The Washington Post Express highlights the growing number of hotels in the D.C. area that are now providing bikes for guests to use during their stay. This trend is just another part of the growing bicycle culture in the region, as more employees, residents and visitors are seeking an easier and more efficient way to get around.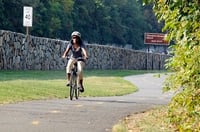 Here in Arlington, there are plenty of attractions that are popular with visitors such as Arlington Cemetery and Iwo Jima, and are easily accessible by bike. By providing bike access to guests, hotels in the county can encourage visitors to take advantage of a great shared-use trail system that includes the Mount Vernon Trail, Custis Trail, and the Washington & Old Dominion Trail, as well as many miles of bike lanes and bike routes. Similar to the hotels mentioned in the Express article, hotels can have their own fleet of bicycles to offer to guests, which is a good option for those who want to go on longer bike rides or travel around the area for the day. For guests interested in traveling shorter trips,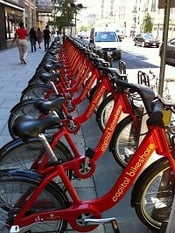 one day or three day Capital Bikeshare memberships can be provided as another amenity. ATP can assist hotels with purchasing these discounted short-term memberships in bulk, just contact us today to get started!
Also, don't forget about providing bike maps and other resources to help visitors find their way around the area by bike! Hotels can order these and other transportation materials for free through ATP's Brochure Services.
With so many hotels in the DC area, help your property stand out amongst potential visitors by becoming more bike-friendly today! Contact ATP today to learn more about how we can assist your hotel.