Going Car-less, the good, the bad, the ugly – not in that order.
We have met in the past, I've posted a few stories to the blog, and I have been a good mix of going car-lite. My commuting activities include: biking a few days a week starting 2 years ago, driving sometimes when I schedule all of my client meetings together, and metro-ing every once in a while when I can handle the motion sickness.
The Bad

So one January day 2012 I drove to work, parked in a metered spot, hung my ipark and went about my business. Later that day I came out to head to a client meeting and my car was GONE! What the... (Expletive, expletive, expletive)!!! Arlington


County has stolen (ok, towed) my car! - Clearly working with Arlington County does not exempt you...
That was the last draw, between parking tickets, being towed, and paying through my...ears??... for parking lots in and around the DC area for an antiquated and "earthy" 1999 Subaru, I was DONE! That's it, I'm selling it, upgrading my bike, and going carless for a while! The amount of money I am spending on this car is not worth it!
The Good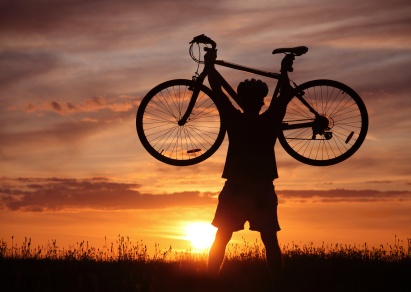 Within 2-ish weeks the car was gone, my parking space at my building was given up, and my insurance was cancelled. Woo
hoo! I'll show you parking tickets DC and Arlington! Take that!
I also upgraded my bike. I went a little overboard though, I bought a bike and accessories that cost more than what I received from the sale of my car, happy spring to me! I absolutely love the bike though and still have my old one as well for days I don't want to lock the new one up outside while out and about.
The Ugly (Truth)
There are 4 stages of going car-free. Below are the stages with exact quotes of what happened when I went car-free.
Honeymoon Stage – "I'm going car-free, that's awesome. I'm saving the planet AND getting exercise. I'm also helping to put meter maids (is that the PC term?) out of business!" – Yes, still bitter toward them. Overall feeling: "YAY!"
Its Cool Stage – "It has been a few days/weeks, it is still fun, I'm still helping to change the world one car at a time, but waiting for the metro late night after an extended happy hour with a bike kind of sucks"
Overall feeling: "Its cool, I can dig."
Road Rage Stage – "IM ON A BIKE YOU... (Expletive! Expletive! Expletive!)." "I don't get these drivers, I was once a driver and a cyclist and I didn't try to run people over!" "Stupid bus! I'm reporting you for cutting me off that's just rude!" "UGH I have a late work event, which means I will not be getting home until late and I still have to bike there."
Overall feeling: "SDUAVFHUAFHVUERNHVKUENRVJKNDR!!!!!"
Realization Stage - "There will always be aggressive drivers out there, late happy hours, and late work events/meetings, but I enjoy biking here, there and everywhere. It is also quicker than driving in most cases. I will plan my days better, but in reality it is nice to have a car to go on multiple client meetings/events in one day and in an efficient manner. Then I still have the ability to bike the rest of the week."
Overall feeling: "I got this"
The Results
So I did the whole car-free thing for 3 months. It's not bad but I do miss the quick convenience of my car – I am not the best at planning in advance and sometimes it just doesn't work. My solution is to purchase a new car and go back to my previous way of life. I plan on biking 80% of the time but using the new ride when I need it and for visiting relatives/friends that live outside the transit area as well as scheduling client meetings in a cluster so I can get them done in a timely manner. So I have come full circle, VIVA LA CAR-LITE lifestyle!
Cheryl O'Connor is a Program Manager at Arlington Transportation Partners.