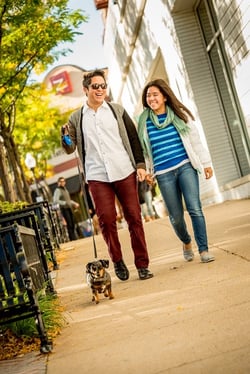 We've had a great turnout from our last all call for models but we're still looking for at least 4 more models to step up and represent Arlington! We're particularly looking for a few more fellas to round out our great group of participants that we have so far.
Here's the type of person we're looking for:
You love biking, walking or taking public transit
You live in or around the Arlington area (DC is cool too!)
You have business attire
You're jonesin' for a Capital Bikeshare year membership OR a $50 Amazon gift card
You're an awesome every day, average person. We use the term model loosely.
You're available for several hours on May 30
So if you fit the bill, we want to hear from you. Email solutions@transpartners.com. Here are a few examples of great shots we captured from our last photo shoot in the Fall. The purpose of this activity is so we can better share how awesome Arlington is with other residents and visitors.