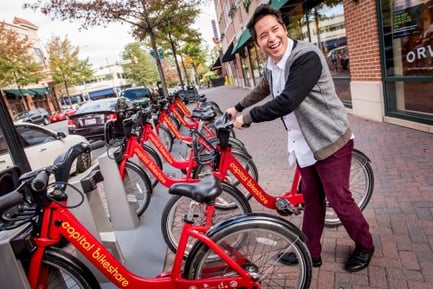 Hey you, yes YOU there! We are currently looking for 8-10 models to participate in our Spring photo shoot. If you have a smile and love Arlington then you're the perfect model. Diversity is important to us, so we want models from all walks of life!
The goal of our photo shoot is to capture the very best of public and active transportation options in Arlington County - Walk, Bike, Bus, and more! In addition to models, young and old, we are particularly looking for a few families who use public transportation to get to school.
Our next photo shoot is May 30 and you will be rewarded for your efforts with your choice of a Capital Bike year membership* OR a $50 Amazon gift card.
Let us know if you're interested when you email solutions@transpartners.com
*You must be at least 16 to have a Capital Bikeshare Membership.