Our Shared Street Pop-Up brings together local transportation resources and neighborhood businesses to create a block party focused on access to transportation services that make a difference in your daily life. This pop-up event is also a chance to come together as a community to better understand how we all get around and how we can share our streets.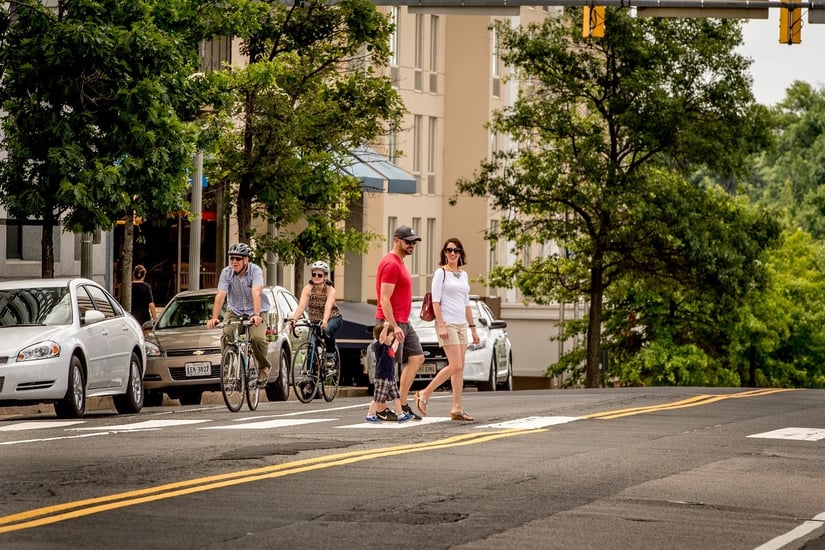 On August 22, join us on Columbia Pike at 909 S Dinwiddie St in front of Arlington Mill Community Center between 4p.m. and 7p.m. for giveaways, activities and resources to help you travel around Arlington and beyond. Here's who we have lined up to join the fun:
Event Partners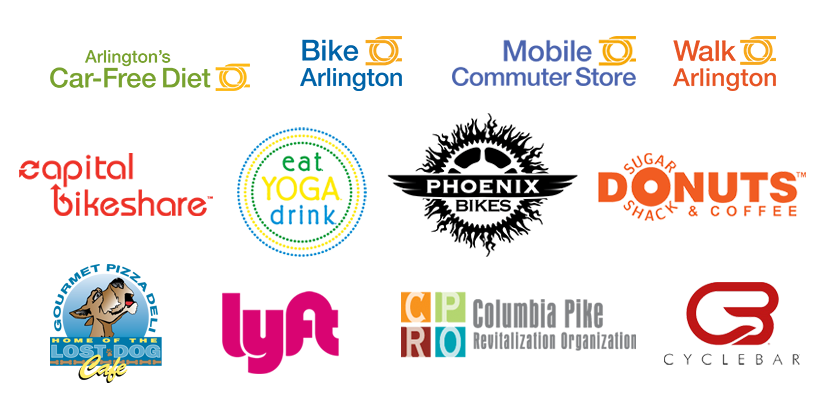 BikeArlington & WalkArlington
BikeArlington and WalkArlington will have all the information you need to get moving, whether it be on two feet or two wheels.
Arlington's Car-Free Diet
Arlington's Car-Free Diet can help you live a car-free or car-lite lifestyle. Learn about your options and grab some giveaways while you're at it.
Capital Bikeshare Fiesta
The energized Capital Bikeshare Fiesta team will provide everyone an opportunity to touch and feel the bicycles, discover how the bike-sharing system works, ask questions and view a giant map showing stations throughout Arlington and DC. For those who want to join the program, we will offer a special 50% DISCOUNT on all Capital Bikeshare annual memberships signing up at location.
Attendees have the chance to enjoy a free coupon for a 24-hour membership, sunglasses and giveaways for the whole family.
Phoenix Bikes
Phoenix Bikes is a local organization that educates youth, promotes bicycling and builds community. Learn about their Earn-a-Bike program for youth or get your own bike tuned-up while you're there.
Eat Yoga Drink
Relax after a long workday with a bit of yoga. Eat Yoga Drink will provide free outdoor yoga during the event.
Mobile Commuter Store
At the Mobile Commuter Store, you'll be able to sign up for an iRide card (for students) or purchase a SmarTrip card on the spot. See a bus go by your house but not sure where it goes? They'll have brochures on every bus route for you too.
Sugar Shack
To keep you fueled as you make your way around the event, Sugar Shack Donuts & Coffee will provide free donut holes and Donuts4Good cards, giving you an extra sweet treat.
Columbia Pike Revitalization Organization
If you love Columbia Pike and want to get more involved, CPRO will have information on ongoing and upcoming events in the neighborhood and you can sign up for their newsletter right on the spot so you'll always be in the know.
Lyft
Lyft is joining in on the fun to help connect local residents with where they want to go, when they want to go there. Learn more about ways you can use Lyft to get connected and grab some free ride credits when you stop by during the pop-up.
CycleBar
CycleBar, a premium indoor cycling studio in the neighborhood, will have a free stationary bike for people to try out. They'll also have free class passes and provide water bottles for anyone who stops by.
Lost Dog Café (Food provided by The Springs)
Grab a free bite to eat while you enjoy the pop-up with pizza and sandwiches from Lost Dog Café. You'll also be able to score cards for 25% off a future visit to the Columbia Pike restaurant. A big thank you to our friends at The Springs for this generous food donation!
Help Spread the Word
If you're a multi-family residential property manager, a Human Resources personnel or just really excited about our pop-up, help us spread the word. You can download our print friendly flyer and share with your colleagues, residents and neighbors.
Download and share the flyer: English | Spanish
Ready to Register?
We want to be sure we bring enough giveaways for everyone. Registering for this event helps us give you free stuff. If you've marked your calendar for August 22, click the button below now to let us know to count you in!
Photo Credit: Sam Kittner/Kittner.com for Arlington Transportation Partners