Consider walking instead of transit. We promise it's a good idea!
If you haven't already read our blog on the benefits and tips for walking to the Inauguration, please check out our previous post. We know it sounds crazy, but walking (especially when the event is over) is going to be faster than any other transportation mode. Walking a mile at a relatively slow pace only takes about 20 minutes, so crossing into Arlington will take less than an hour by foot. You could be waiting twice that amount of time just to get into a Metro Station. Once you have traveled a mile or two away from the event, transit will become far more reliable and less crowded.
One additional pro-tip is to Metro to the Inauguration early in the morning. We're talking prior to 7:00 a.m. to those of you who like to sleep in. Just make sure to read in the Metro section below for tips and station closures.
Walking is the best way to get to the Inauguration, but we still want to offer you some additional suggestions.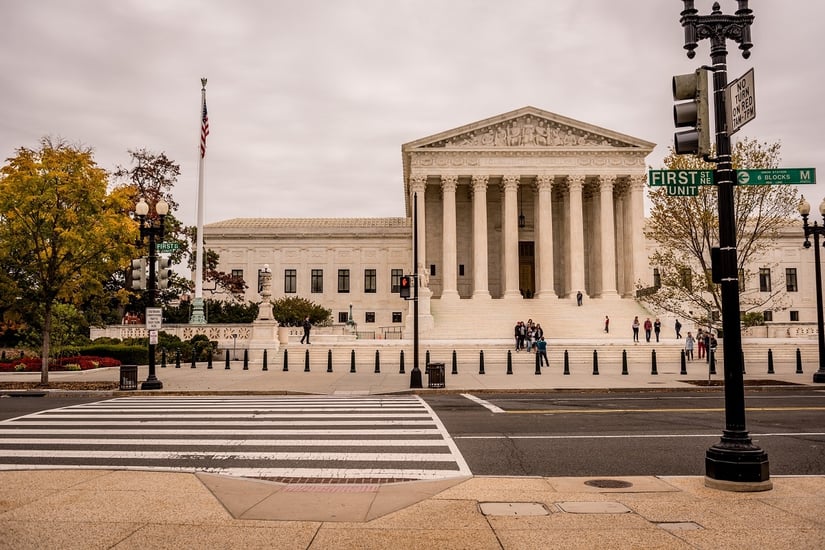 Metro
If you plan to ride Metro, make sure to have your SmarTrip card in advance. SmarTrip cards are the only way to access the system and the lines at the kiosks will be enormous. You can buy your SmarTrip card at any Metro Station and many local retailers. Alternatively, you can go online here and purchase a commemorative SmarTrip card at a 40% discount. Online orders close January 13, 2017, so move quickly! SmarTrip cards come with value on the card, but you may need to add more. Be sure to either set-up auto-reload or add enough value to get you to and from the Inauguration.
Now that you've planned for how to pay for your trip, here is a quick list of important notes on the system for the big day.
Using Metro in the morning is a far safer bet than at the end of the event. People will be traveling downtown over the span of several hours in the morning, whereas nearly everyone leaves at the same time when it ends. For traveling out of the city when the event ends, see our walking blog.
The Metrorail system will open at 4:00 a.m. and close at midnight. The system will run at rush-hour levels from 4:00 a.m. to 9:00 p.m. The peak fare will be in effect – so the commemorative card mentioned above will help save you some money.
Archives, Federal Triangle, Mt Vernon Square, and Smithsonian stations will be closed.
Consider exiting out of the system one station prior to your final destination. The final station before the National Mall often overflows with riders and it's faster to walk from the station directly before it.
Metrorail Stations directly adjacent to the events are nearly impossible to enter when the ceremony ends. Try walking to a station slightly farther away to enter the system faster.
Bus
You have two buses to choose from when traveling from Arlington into the District. Metrobus (run by WMATA) and ART (run by Arlington Transit). Use Metrobus to cross into DC and ART to help you get around Arlington. We recommend the 38B, 16X, 16Y or 5A – note that some of these routes are rush-hour service only.
Metrobus will operate on Saturday Supplemental service and you can find the timetables here. Note that given the higher volume of riders that buses will probably run a bit late. You can also visit this website to track in real time where Metrobus buses are and their estimated time of arrival.
ART will operate on Holiday Service hours for the Inauguration. You can check the timetables for each bus here. ART also has a real time tracking tool at this website so you can know the exact time before the bus reaches your stop.
Bike
Due to the heightened security, you won't be able to bike all the way to the Inauguration. However, you could opt to bike to the outskirts and finish the last mile of your journey on foot. You can also opt to use the District's bike valet for personal bikes that will be at:
Many Capital Bikeshare stations along the National Mall will be removed (that list can be found here) and Capital Bikeshare stations around the event will likely be full very early. However, Capital Bikeshare will be offering Corral Service to its members to help them easily find a location to dock a bike. Corral Service means that Capital Bikeshare will be on site to accept your bike once you reach the pre-determined location and guarantee a dock for your bike. The Corral Service locations are:
17th ST & K St NW
4th St & E St SW
Car
Do not. I repeat. Do NOT drive to get to the Inauguration.
If you try to drive to the Inauguration downtown, not only will there be zero parking spots, but you will also spend the entire day trying to drive back out of the city. There will be roads closed everywhere and your GPS will not be able to keep up with all of them. Pretty much every single road and major thoroughfare within 5-10 miles of the National Mall will become impassable.
If you plan on driving to a Metro Station and parking to take the train in, the key is to be early. The parking lots can only hold a finite number of vehicles and will quickly fill up in the early morning. If this is your only option you may want to consider waking up extremely early. Also, the commemorative card we mention in the Metro section does not include parking costs. You will pay for parking when you leave the Metro parking lot at the end of the day.
Photo Credit: Sam Kittner/Kittner.com