In case the elections this week consumed your attention and brain power, here's everything else that was happening!
All About Arlington
Transportation leaders: Road, Metro, bridge improvements needed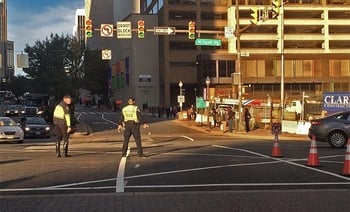 "Rogoff stressed the urgency of ramping up transportation investments to accommodate the additional 100 million U.S. residents anticipated by 2050."
Police to Ramp Up Rosslyn Pedestrian, Motorist Enforcement
"The Arlington County Police Department will increase its presence at several key Rosslyn intersections this month."
Transportation Today & Tomorrow
Ten amazing walkable cities near D.C.
"Here are 10 little cities near the District with genuinely great urbanism."
Why millennials are driving less than previous generations
"A new report finds that millennials are once again setting themselves apart from previous generations: this time it's all about driving. Or, in this case, not driving."
Could Free Public Transit Get Americans to Voting Booths?
"Barely half of American voters are turning out at the polls. Could free transit engage communities?"
The Economic Case for a National Per-Mile Driving Fee
"It could generate more revenue than we know what to do with - not a bad problem to have."
Cycling community, policy experts call recent bike safety report 'misleading' and 'baloney'
"Advocates worry that bad science could lead to bad policy."
As Boomers Age, Walkable Cities Become More Important
"Millennials and older Americans agree on city accessibility, and the lobbying powerhouse of the AARP is emerging as a key advocate."
Photo Credit: ARLnow.com