You've been busy, so here's your weekly wrap of all the good stuff. We hate that you missed out!
All About Arlington
Virginia budget cuts won't hamper Arlington streetcar funding, state says

"Jennifer Mitchell, director of the Virginia Department of Rail and Public Transportation , said in an e-mail response to a Washington Post inquiry that the state remains "fully committed" to providing Arlington and Fairfax counties with $65 million over six years, in addition to other state funding."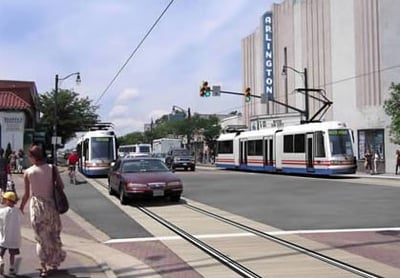 TRAFFIC ALERT: 39th Annual Marine Corps Marathon Road Closures
Read for more information on road closures happening on Sunday, October 26, 2014 as a result of the 39th annual Marine Corps Marathon
Arlington General Assembly Delegation Fires Back at Garvey, Vihstadt
"The three state senators and four delegates that represent Arlington in the Virginia General Assembly have sent a letter to state Secretary of Transportation Aubrey Layne in support of the Columbia Pike streetcar project."
Transportation Today & Tomorrow
"Even in the cycling utopia of the Netherlands, bicyclists face infrastructure problems."
"DC will have more sidewalks, bike lanes, bus signal priority, real-time screens, many more finished studies, and other changes two year from now, if the District Department of Transportation (DDOT) follows through on a strong new "Action Plan" released today."
"As Norfolk plans the next expansion of it's burgeoning light rail system, a classic transit dilemma faces the community: Will the northern extension to Naval Station Norfolk run through rider-rich urban neighborhoods or take the path of least resistance along wide suburban highways?"
"What the French gamely call the "art of insertion" is really a multimodal understanding of streets."