Too busy this past week? Here's what you missed!
All About Arlington
Metro chief Richard Sarles makes surprise announcement: He'll retire in 2015
"Metro's chief executive and general manager announced he will step down from the transit agency next year."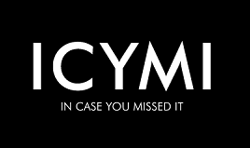 Arlington tourism initiative wins state grant funding
"The state's investment maximizes local marketing funds, allowing for localities to double and sometimes triple their marketing power to attract more visitors."
Vote on Arlington streetcar contracts likely to reignite debate on Columbia Pike project
"The public debate over the Columbia Pike and Crystal City streetcar projects is likely to rev up again Tuesday as the Arlington County Board votes on a $26 million engineering and design contract for the 7.4 mile system."
Transportation Today & Tomorrow
A Danish City Is Using GPS to Track (and Help) the Homeless
"A Danish city is now tracking its homeless citizens via GPS. Allotting trackers to un-housed locals as part of a pilot program, Denmark's third-largest city of Odense will now know exactly where they go, how they get there, and how long they stay."
If So Many People Support Mass Transit, Why Do So Few Ride?
"Last week, for instance, the American Public Transportation Association reported that 74% of people support more mass transit spending. But only 5% of commuters travel by mass transit."
"Car traffic is routinely counted to inform road building and maintenance, so counting people on bikes as well makes sense. Specific data, such as direction of traffic flow and peak times of travel, can help determine how people use bike routes and what designs work."
Central Madrid Rolls Out a Tough-Love Plan to Limit Cars
"Drive a car into central Madrid and expect to receive a €90 ticket soon after. That's the radical new rule beginning this January, when the Spanish capital will launch measures to sweep its core free of cars."