I'm sure you will agree that we are spending more time at the desk at work. Being less active can result in health issues in the long run. You know that already, right? Let's take a step together to a healthier life and start walking.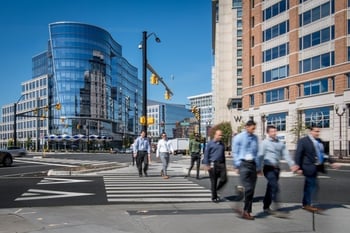 Walking is a great way to promote health and wellness among your employees, tenants or residents. Join Arlington Transportation Partners on Wednesday, April 6, 2016 for National Walking Day. Walk around a couple of blocks or choose a walkabout, National Walking Day is for everyone.
Registration is free and helps us plan the event. We are currently working on finalizing our 3 pit stop locations, giveaways and more!
If your business, residential community or commercial property is part of our Champions program, this event also helps qualify you for Silver Level.
Ready! Set! Walk! Stay tuned for even more details soon.