As this spring has come into bloom, I've noticed more and more how our daily life is starting to revolve around sharing. People are sharing office space through co-working, ideas for improving our communities through crowd-sourcing and sharing ideas and information through social media sites like Twitter, Pinterest and Tumblr. Co-working and crowd-sourcing are becoming everyday terms - sharing space and ideas leading to increased efficiency and productivity.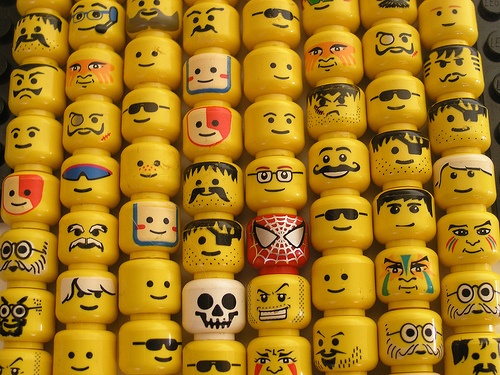 Transportation has benefited from the 'sharing boom' as well. In the DC region, there are a number of effective ways to improve mobility, without committing to ownership. Sharing means more accessibility, with less investment. The most obvious and visible example of shared transportation in the Washington DC region is the Capital Bikeshare system. At only 1 1/2 years old, this system has exploded in growth, and has become one of the leading bicycle-sharing systems in the United States. Bike sharing is simple - you purchase a membership, which gives you access to over 1,300 bikes spread throughout the region. You can take a bike from one location, and leave it at another, making it great for commuting, errands and other short trips.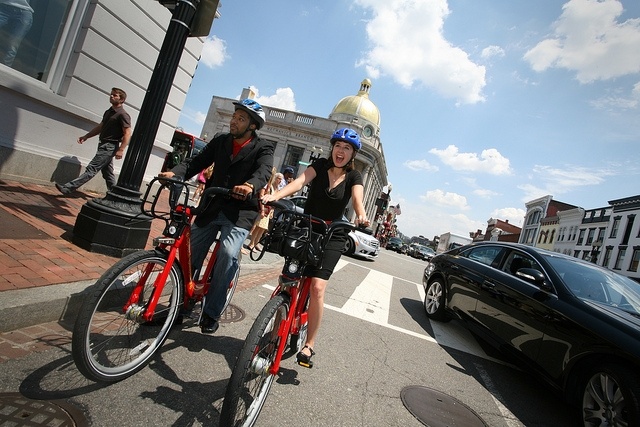 Car-sharing has been building a strong presence in the region as well. Zipcar is currently the most recognized system - they have cars that 'live' in designated parking spots throughout the city. As a car-free resident, I frequently rely on Zipcar to help me make trips to the grocery store, meetings and other destinations not easily accessible by transit. There are 3 cars within .15 miles of my apartment - its almost like having my own car on-site. Zipcar is affordable as well - a one-hour rental typically costs $8-12. This week, Zipcar even added a series of cargo vans to its fleet, offering increased flexibility for movers, etc.
Another car sharing organization, car2go, has recently launched in the DC area as well. car2go is similar to Zipcar in that designated cars are spaced throughout the city for member use. However, there are many differences that make this system unique. car2go does not require a reservation - you can pick up a car and go, and are billed based on how many minutes your trip lasts. Also, car2go offers smaller Smart cars, and offers additional flexibility in where you return/park the vehicle. While I've personally yet to try this option, there are a lot of aspects of it that sound extremely attractive.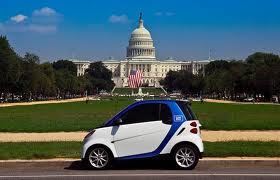 Not to be overshadowed, more traditional ride-sharing is still alive and well in the DC region. Many people choose to slug, carpool or vanpool into work each day - cutting down on costs, congestion and environmental impact by sharing the ride. New software and real-time ride matching are making this option easier than ever.
All of these options for sharing ownership make it easier than ever to life a car-free or car-light lifestyle in the Washington DC area.
Go ahead - share this post with someone!
Brett Jones is a Business Development Manager for Arlington Transportation Partners. He lives in DC, and enjoys a car-free lifestyle.