Transportation may not always be the most interesting topic to talk or read about - I'm sure for some, just the words "daily commute" is enough to make them shudder. However, here at ATP, we've been working over the past year or so to produce informative and entertaining videos to encourage other ways of getting around and make transportation more exciting!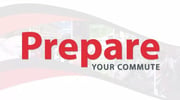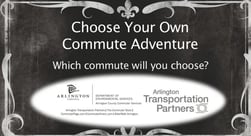 While you may have already watched some of our films in recent months, be sure to check out our YouTube channel for any you may not have seen! Our videos may recap events you might have missed recently, or just provide more information on the different commuting options in the region. Check out the links to the videos below and be sure to keep up with us on our blog as well as on Facebook and Twitter as we release more videos and other information in the future.
Take a break out of your workday and check out our videos - let us know what you think!
Choose Your Commuting Adventure - Episode 1
Choose Your Commuting Adventure - Episode 2
Choose Your Commuting Adventure - Episode 3
Choose Your Commuting Adventure - Episode 4
Prepare Your Commute Event Recap