Comprehensive tax reform is on the minds of many, but did you know that transportation fringe benefits are part of the tax code? The benefits allow employees to deduct up to $255 each month pre-tax for their transit or vanpool commute.
Yup, this is part of the tax code – and it's in jeopardy of being the baby that is thrown out with the bath water through potential cuts.
What Does This Mean for Employers?
There are many employers currently offering the pre-tax transit benefit and many employees receiving it for their sustainable commutes. For starters, Arlington Transportation Partners (ATP) works with over 400 employers in Arlington alone that offer the benefit, representing over 100,000 employees eligible for the savings.
The total annual savings for employees taking advantage of this benefit could exceed $1,100 annually. Employers can see savings of over $400 in salary tax reductions per employee. Check out the cost savings breakdown in detail.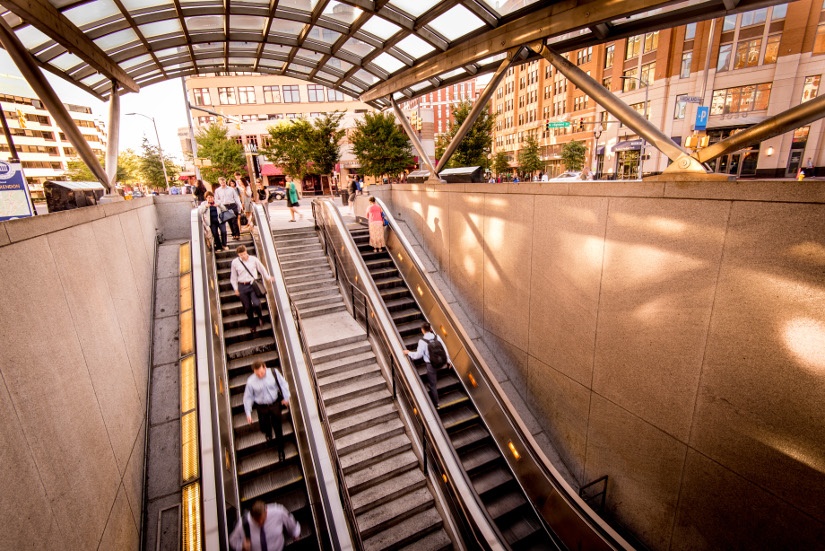 Transit Agencies & Tax Reform
Employers and employees aren't the only ones to gain from preserving the benefit. Transit agencies have a lot to lose as well.
The American Public Transportation Association's publication, Fair Treatment: Commuters and Tax Reform, shares a 2016 survey showing up to 50% of 1.87 billion trips taken annually were by employees receiving commuter benefits. The loss of these trips equals loss of revenue collected at the fare box for transit agencies.
So why aren't we hearing more from many of the potentially affected transit agencies? Many of them are currently consumed with their own transit funding woes regarding capital funding decreases.
How You Can Help Preserve Commuter Benefits
The Association for Commuter Transportation (ACT) has put together an action plan on how to make sure the word gets out and to ensure affected stakeholders can easily make their voices heard.
Don't delay - the time for action is now:
Employers can get involved by supporting a letter to Congress.
There is also a grassroots effort that employees, employers and other stakeholders can be a part of that provides a template to send to your representatives.
Watch this webinar from ACT and learn in detail how everyone can help.
None of us truly know when and if tax reform will take place, but if you think congestion is bad now, imagine what it would be like when people get financial incentives only to drive and park their cars!
Brush up on all the commuter benefit options by downloading ATP's commuter benefits guide.
Photo Credit: Sam Kittner/Kittner.com for Arlington Transportation Partners