Can you believe tomorrow is already March? As we enter into the third month of the year, Spring is just around the corner, bringing with it warmer weather, cherry blossoms, and plenty of exciting events that you can take advantage of. Read below for a preview of some upcoming events, dates and programs that can be beneficial for your health as well as your commute!
Telework Week – This weeklong event starts on Monday! This is a great opportunity for your company to test out a telework policy or formalize an existing one. Employees can save money on their commutes and are more productive when working from home – read last week's post for more reasons as to why you should participate in Telework Week!
National Public Health Week – This campaign, organized by the American Public Health Association, takes place this year April 1 through April 7, with the theme of "Public Health ROI: Save Lives, Save Money". As billions of dollars are spent on health care due to the rise in problems such as obesity and heart disease, getting the recommended amount of physical activity is cr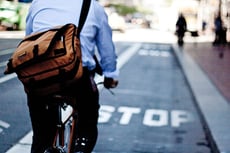 itical to a healthy lifestyle. This week is a great time to consider how you can incorporate active transportation into your daily routine, especially your commute! Biking and walking have so many health benefits, and what easier way to get exercise than on your way to and from work? For employers, this is also the perfect time to host a health and wellness fair for your employees – ATP can help you get started!
Earth Day – This year, Earth Day will be on Monday, April 22. Transportation, particularly cars, has a huge environmental impact, as vehicle emissions have a negative effect on regional air quality, and harm the natural environment as well as public health. Instead of driving, use Earth Day as an opportunity to try an alternative form of transportation such as public transit, carpooling, biking, or walking to get around!
National Walk at Lunch Day – For the 2nd year in a row, ATP is hosting our own Walk at Lunch Day event on Wednesday, April 24th! This is a f
un way to get away from your desk during the workday and promote a healthy lifestyle among employees. This year, ATP will have several central destinations in Arlington where your Walk at Lunch Day group can meet other participants, pick up free giveaways, and win cool prizes! Stay tuned for more specific information about our event in the coming weeks!
National Bike Month – This May, expect to see more cyclists on the roads, as National Bike Month returns, sponsored by the League of American Bicyclists. This initiative aims to promote and celebrate the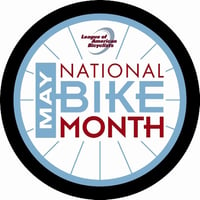 cycling community, as well as encourage others to try bicycling through local events, safety campaigns, and other programs. For commuters, Bike to Work Week and Bike to Work Day are great opportunities to try bike commuting, either by yourself, or with neighbors or coworkers. Last year, over 12,000 people participated in Bike to Work Day, just in the DC area! Be sure to keep an eye out for more information about this year's event on May 17th, we hope to see you there!
More details about these events will be announced over the next several weeks, so be sure to check back for updates here on the ATP blog, as well as on Facebook and Twitter! For more information or to learn how you or your company can get involved in any of the above events, contact ATP today.