Share this blog or download a print friendly flyer to share with your tenants and residents. Download flyer
July is Parks and Recreation Month
Join the celebration with fun activities for kids, teens, families and older adults. There is something for everyone at Arlington County Parks and Recreation! Learn more.
Arlington Outdoor Concert Series - Starting July 7
Summertime brings a variety of outdoor concerts to the Arlington area. Grab a blanket and head outside to hear some great local music.
Where: Shirlington Village
When: Thursdays (June 2 - August 25)
View more information
Where: Pentagon Row Plaza
When: Thursdays (July 14 - August 25)
View more information
Where: Potomac Overlook Regional Park Outdoor Stage
When: Saturdays (select dates throughout summer)
View more information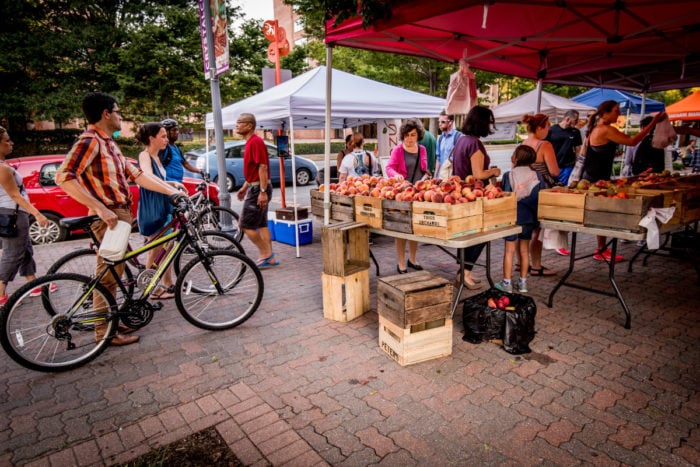 Georgetown-Rosslyn Gondola Public Information Meeting - July 7
Don't miss this opportunity to learn more about the feasibility study for a gondola connecting Rosslyn and Georgetown.
A highlight of the evening will be a presentation by ZGF Architects, the firm that conducted the study. Details here.
Arlington Outdoor Movie Series - Starting July 8
Pack a picnic and enjoy FREE outdoor movies under the stars!
Where: Gateway Park in Rosslyn
When: Fridays (June 3 - August 26)
View more information
Added Bonus: Every Friday, Rosslyn attendees can also sip top-notch wine and beer at Gateway Park's new outdoor bar. Details here.
Where: Columbia Pike - Penrose Square Plaza
When: Saturdays (June 4 - September 17)
View more information
Where: Columbia Pike - Arlington Mill Plaza
When: Thursdays (August 11 - September 15)
View more information
Crystal City Pop-up Wine and Beer Garden – July 8
Crystal City's popular outdoor happy hour has been extended through July.
Every Friday, swing by the Crystal City Water Park for live music, hand-selected beers and wines and a free outdoor ArtJamz session. Details here.
Adapted Ice Skate Night - July 9
Individuals with disabilities are invited to bring their friends and family to Adapted Ice Skate Night in Ballston.
This fun event offers attendees exclusive use of Ballston's Kettler Capitals Iceplex. All ages are welcome, only $1 per person due on site, which covers skate rentals. Details here.
Crystal City Twilighter - July 23
Join Pacers and the Crystal City BID for the area's favorite summer twilight race!
Race the streets with thousands of your closest running pals. You can cool down at select Crystal City establishments using the drink tickets you'll find attached to your race bib. Register here.
COMMUNITY CALENDARS
Photo Credit: Sam Kittner/Kittner.com