Share this blog or download a print friendly flyer to share with your tenants and residents. Download the flyer
Arlington Small Business Summit – May 6
Calling all Arlington entrepreneurs!
Join Arlington County in celebrating and honoring our local small businesses. This FREE event will feature an information expo, small business awards and clinics related to law, finance and business development. More details here.
Walk for the Animals – May 7
Lace up your walking shoes, leash up your favorite pup and join hundreds of animal enthusiasts for a stroll through Bluemont Park.
All pre-registered walkers receive a Walk T-shirt and participating dogs get a Walk bandana. Demonstrate your devotion to animal welfare with every step you take! Details here.
Bike to the Game – DC United – May 8
Join us for an exciting night of soccer and fun at Bike Night with D.C. United. The night will include a free bike valet, pre-match tailgate, field level activities and an exciting D.C. United match!
Tickets start as low as $16.00. Ticket information and full event details here.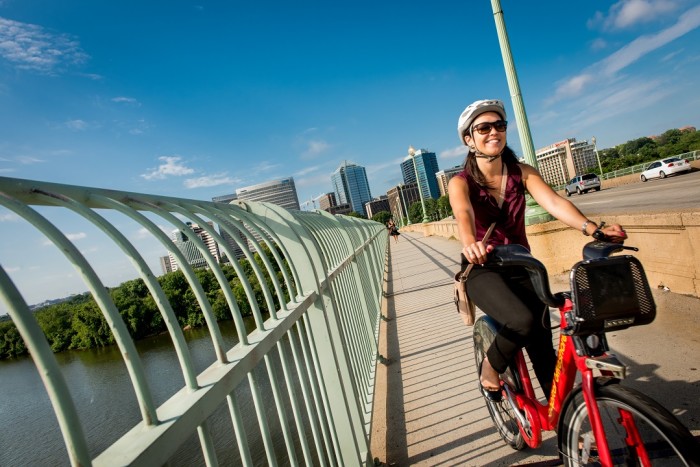 Pizza Provocation: A Community Bike Ride – May 11
Pupatella VS the Italian Store: A classic hometown matchup, join BikeArlington for a ride from one Arlington institution to the other. It's basically a tour of Italy, from the comfort of your bike seat, right in Arlington. We'll take bike lanes, normal traffic lanes and trails as we highlight important neighborhood bike connections. Details here.
Taste of Arlington – May 15
The Ballston BID's Annual Taste of Arlington is the largest food+beer+music+kids+dog festival showcasing the diversity of Arlington's food scene. More than 50 of Arlington's favorite restaurants and most exciting chefs will serve up their specialties at this year's festival.
The exciting festival transforms downtown Ballston into a family-friendly street festival with dining, music and entertainment for all ages! Details here.
Bike to Work Day – May 20
This annual event is a great opportunity to change your daily commute and to get the added benefit of fresh air! You don't need special gear to bike to work, simply wear what is most comfortable.
Registration is free and you'll receive a free Bike to Work Day t-shirt at your selected pit stop. Details here.
Good Deal: For new riders without a helmet, purchase a Capital Bikeshare helmet for $16 at your nearest Commuter Store.
DC Bike Ride – May 22
With DC as your backdrop, it's not hard to be inspired. Cruise the city at your own pace. Just you, two wheels and some of the most iconic sights in the world.
After the 17-mile ride through Arlington and DC, hop off that bike and celebrate at the Finish Line Festival on Pennsylvania Avenue near the Capitol. Receive $10 off your registration with code ATP. Details here. Download your map here.

Check out these community calendars: