Two Wheel Tuesdays
Join BikeArlington in September and October for their signature Two Wheel Tuesdays program! This is a casual and fun way for you to get information that's specific to your needs to get started biking or to help get them biking more often. This fall's program is geared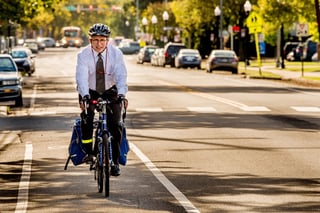 specifically towards those interested in bike commuting, and especially employees located in Courthouse and Rosslyn. Each month will have three sessions (the first one starting today!), and will cover the following topics: Bike Types & Maintenance, Bike to Work, and Savvy Cycling Tips. For more information about the event and to RSVP, check out BikeArlington's website.
Test Your Commute Day
As part of National Preparedness Month in September, ATP encourages commuters to consider and plan other transportation options for getting home in the event of an emergency. Sponsored by the Arlington County Office of Emergency Management, Test Your Commute Day is a great opportunity for commuters to try out their "backup plans" and use an alternative mode of transportation for getting to and from work. ATP can help employees figure out their route options by creating Personalized Commute Planners based on their home location – contact us to request commute planners for your employees!
Car Free Weekend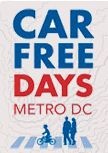 This three day event, sponsored by Commuter Connections, encourages employees and residents in the DC area to leave their cars at home and use an alternative form of transportation to get around. Whether you're going to work, running errands, or visiting friends, participants can take the pledge to go car free by signing up online. By registering, you are eligible to win great prizes such as an iPad and numerous gift certificates!
We hope that you'll take part in these great events! Feel free to contact us if you have questions!