Car Free Day is an international event that is celebrated each year on September 22. Everyone is encouraged to try a more sustainable form of transportation at least one time during the day.
In the Washington metro area, Commuter Connections encourages individuals to pledge to go Car Free (for at least one trip). Your pledge enters you to win fun prizes.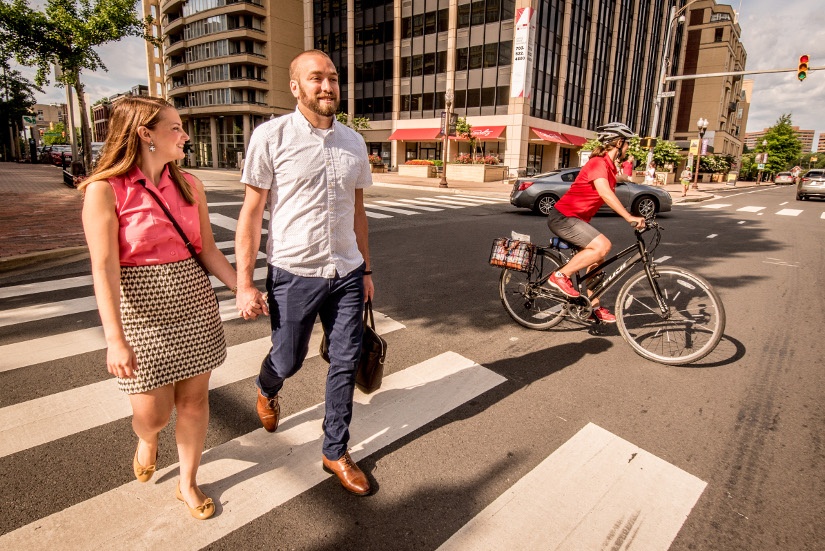 How to Go Car Free
It sounds daunting to completely give up your car for an entire day, which is why Arlington Transportation Partners (ATP) encourages you to go car free for just one trip. Participants can bike to work, walk to lunch or take a bus to a meeting. Pick your option on Friday, September 22 and let us know in the comments or on Twitter, how you plan to go Car Free.
What Prizes Can I Win?
Commuter Connections is serving up some great prizes this year. We've highlighted a few of our favorites below, but be sure to check out the full list.
Our favorite prizes for Car Free Day
Spoiler alert: #ATPfam are huge fans of Sweetgreen and there just so happens to be a $25 gift card up for grabs. That's at least two Kale Ceasar salads and a Spicy Sabzi. RIP Mexican Corn Elote Bowl – you were a summer time office favorite.
Our friends over at the Tri-County Council for Southern Maryland (hi, George!) are giving away a Kindle. In case you forgot, ATP is down for the books – electronic or paperback.
Of course, two of our all-time favorite prizes would be transportation related. Virginia Railway Express (VRE) and Washington Metro Area Transit Authority (WMATA) are giving away a commuter train round-trip pass and a $25 SmarTrip card, respectively.
Chipotle and Car Free Day
If you feel like you never win raffles, well this Car Free Day prize is for you. Everyone who takes the pledge will receive a buy one, get one offer from Chipotle Mexican Grill.
Show your confirmation email at any local restaurant on Friday, September 22 and fulfill that burrito craving. Offer is only valid on Car Free Day.
How Do I Register?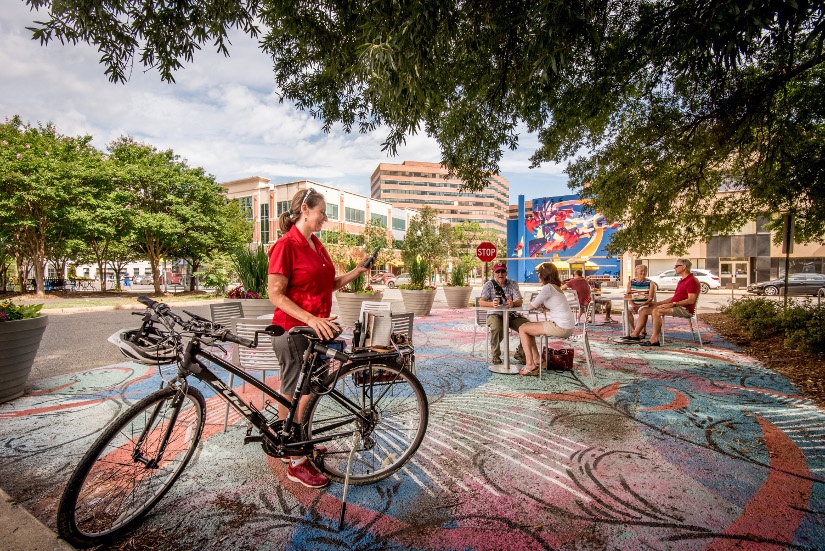 Taking the pledge is very easy. Click the banner at the bottom and then complete the form. It's really that simple. The only information you need to provide are mode, name, email, zip code, county – everything else is optional.
Share the Word
If you're an employer, school, residential community or commercial property – you could receive Champions credit for participating in Car Free Day.
Download the poster and let your ATP rep know that you've decided to share the fun with colleagues or tenants.
We hope to see you out and about on the streets, trails or buses on Car Free Day.
Photo Credit: Sam Kittner/Kittner.com for Arlington Transportation Partners