National Walking Day has been rescheduled for April 25, due to weather. Join us at the same time and the same place on April 25 for fun and festivities.
National Walking Day is a great way to promote health and wellness amongst your employees, neighbors, and friends. Organize a walking group with coworkers and friends and stop by any one of our four pit stops to pick up fun swag from us and our local partners mentioned below. Be sure to learn some fun fitness tips from our friends at Virginia Hospital Center and don't forget to bring your business cards to enter our Fitbit giveaway.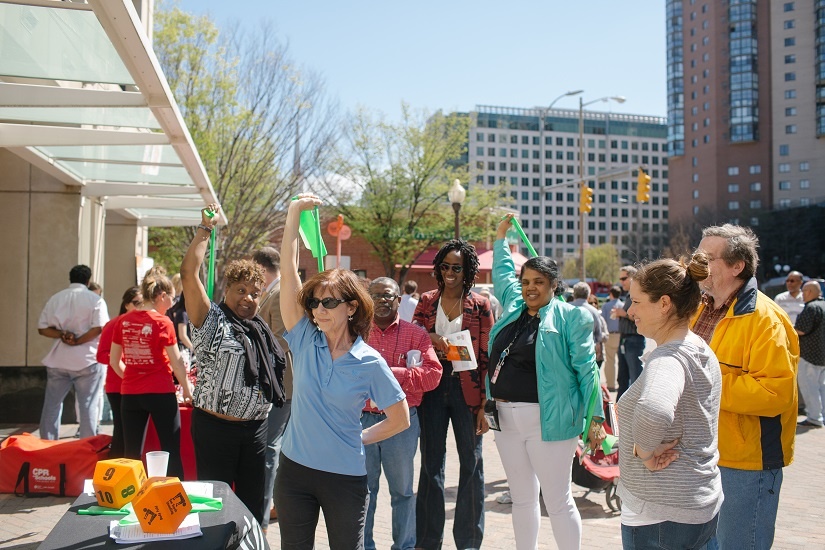 Event Partners
Each year we try to make National Walking Day a fun event for all our participants, thank you to our local partners who will join us this year in the festivities. Here's who we have lined up: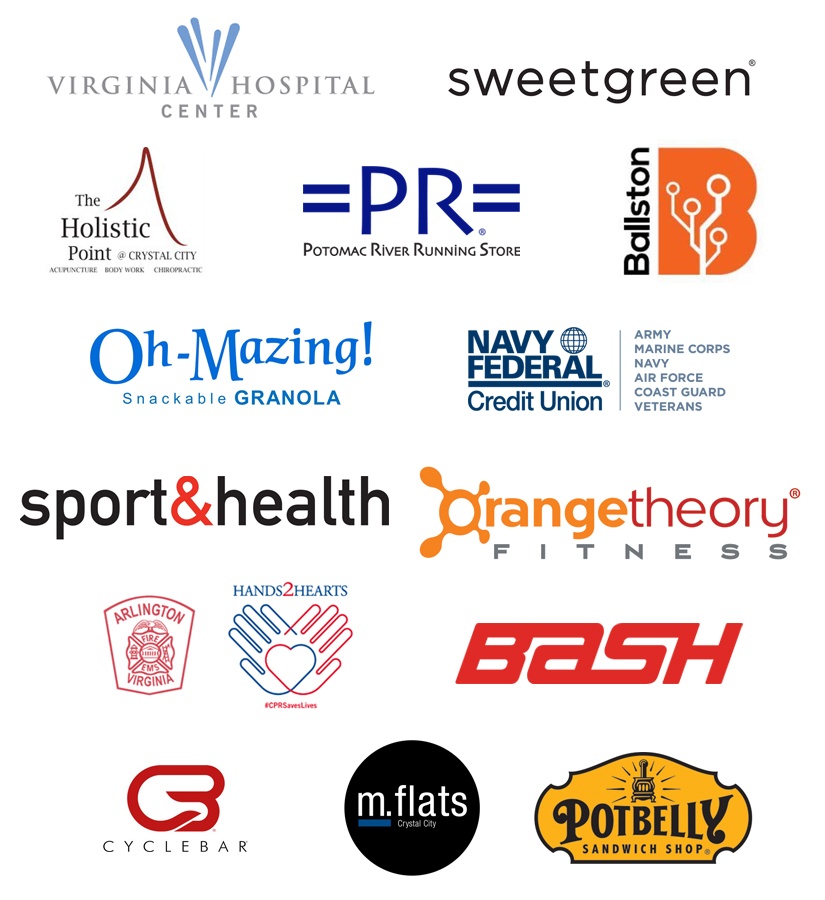 Ballston BID (Ballston pit stop)
The Ballston Business Improvement District (BID) is a 25-block neighborhood of commercial and residential properties working diligently to make Ballston a foremost business, cultural, and entertainment destination.
Bash Boxing (Rosslyn pit stop)
Coming soon to Rosslyn, Bash Boxing is a boxing-oriented interval workout studio. Bash combines boxing and high interval training to give its clients an exhilarating group fitness experience.
CycleBar (Columbia Pike pit stop)
CycleBar, is a premium indoor cycling studio located on Columbia Pike that creates a fun and accessible experience for riders of all ages and fitness levels.
Hands2Heart (Columbia Pike, Crystal City, and Rosslyn pit stops)
A community CPR program by Arlington County Fire Department and Virginia Hospital Center to train people on how to recognize a cardiac arrest, request help, and initiate hands-on CPR.
m.flats (Crystal City pit stop)
Located a block away from Crystal City Metro Station, m.flats offers the newest concept in apartment living.
Navy Federal Credit Union Bank (Ballston pit stop)
An armed forces bank serving the Navy, Army, Marine Corps, Air Force, Coast Guard, veterans, DOD, and their families.
Oh-Mazing! (Columbia Pike pit stop)
This snackable granola bar is nut-free, wheat-free, and made with organic ingredients. Beat the snack cravings with Oh-Mazing! Granola.
Orange Theory Fitness (Rosslyn pit stop)
Orange Theory Fitness offers a heart rate-based interval training program that stimulates metabolism and increases energy. The workouts are for all fitness levels focusing on endurance, strength, and power.
Potbelly (Crystal City pit stop)
Toasted sandwiches, milkshakes, cookies…..lunch couldn't get any better.
Potomac River Running (Ballston pit stop)
A family-owned, locally based running specialty store located in Ballston offers a variety of services from training programs and gear for all level of runners.
Sport & Health (Crystal City pit stop)
Members of Sport & Health have more ways to get in shape. This fitness studio offers a variety of classes, cardio movie theatre, and a swimming pool.
sweetgreen (Ballston, Crystal City, and Rosslyn pit stops)
Simple, seasonal, healthy salads and grain bowls…. everybody's favorite!
The Holistic Point (Crystal City pit stop)
Located in Crystal City, The Holistic Point provides a variety of services to their patients that include finest chiropractic care, nutritional counseling, lifestyle advice and more.
Virginia Hospital Center (Ballston, Crystal City, Columbia Pike, and Rosslyn pit stops)
Provides exceptional medical services to the Washington, DC metropolitan area.
Ready, Set, Register!
While giveaways are on first come first serve basis, we want to try our best to have something for everybody at our pit stops. To help us plan better please register your walking group.
Photo Credit: Reema Desai/ReemaDesai.com for Arlington Transportation Partners