Telecommuting has grown by 115% over the past decade with 32% of employees in the DC region reporting that they telework at least occasionally. For businesses and employees alike, this has big benefits. A typical company that allows employees to telework half the time, saves $11,000 each year. Employees of a company with the same telework policy gain back two workweeks of their life each year that they would have otherwise spent in traffic.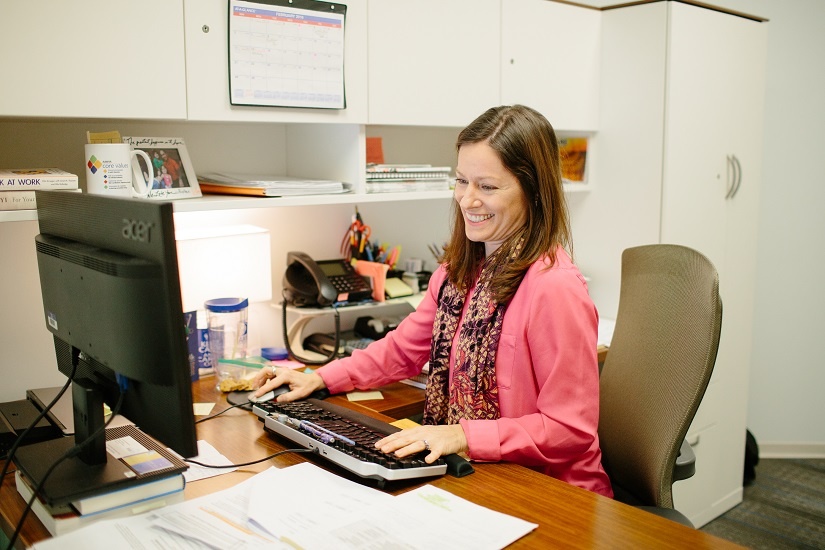 Out of Sight, Out of Mind?
Managers must work to identify if their staff are eligible for telework, engage their offsite employees, and understand how employment regulations may affect teleworkers differently. These tools and skills can ensure that your telework program is effective and that your managers are properly equipped to help retain staff and resolve issues that may arise.
Determining Eligibility
At most companies, an employee can only start teleworking once they've received their manager's approval. As a manager, it's important to know how to determine if the employee is suited for telecommuting. Some situations may be easy to determine: those where a particular position, like a receptionist, may not be eligible for telework because the employee must be in the office to greet customers or answer phone calls coming to the company's main line.
However, there are many cases where determining how well-suited an employee may be for telework can be difficult. An employee who works in a position that others do remotely, but who you've noticed is frequently late and requires more supervision than others may not qualify for telecommuting. Documentation should be kept regarding telework approvals and rejections alike, to demonstrate a consistent policy and serve as justification for denials if necessary.
Managing Teleworkers Effectively
Once you've decided that an employee is eligible for telework, it is important to be able to measure performance by metrics, rather than direct oversight. To do so, managers should be proactive: define and communicate expectations, workplans and desired outcomes, and addressing any issues that may arise appropriately.
Additionally, it is important to recognize that employee engagement and retention doesn't just happen because you offer the benefit of working from home. It's essential that managers support engagement and retention through celebrating successes, investing in professional development, including teleworkers in meetings, and scheduling face-to-face time.
Understanding Regulations
Managers should always understand how employment laws may affect the ways they handle situations. Below are some laws and regulations to keep in mind when considering telework for your employees:
Fair Labor Standards Act (FLSA)
Occupational Safety and Health Act (OSHA)
Workers' Compensation (WC)
Americans with Disabilities Act (ADA)
Family and Medical Leave Act (FMLA)
Familiarize yourself with these regulations and how they may relate to telework so that you can communicate related company rules appropriately and answer any questions before issues arise.
Use Available Resources
Arlington Transportation Partners (ATP) can help train managers to effectively supervise teleworkers. We provide complimentary materials to assist in determining eligibility, understanding regulations, developing an engagement schedule, and managing based on performance metrics. Check out our Telework Management Guide and get two free worksheets to help you create effective management practices.
Photo Credit: Reema Desai/ReemaDesai.com for Arlington Transportation Partners