This post is part of a series highlighting the ART bus routes throughout Arlington County and how both residents and visitors alike can take advantage of the ART bus system.
With 11 Metro stops in Arlington County, many residents and visitors tend to think that the Metrorail is the fastest commute or travel option. In many instances, that may be the case; however, when you want to quickly travel between the Blue and Orange/Silver Lines, transferring at Rosslyn can feel cumbersome. Enter, the ART 42. Operated by Arlington Transit, the ART 42 runs weekdays and on Saturday. Read below for all the ART 42 details you'll need to get you to where you need to be, on time and efficiently.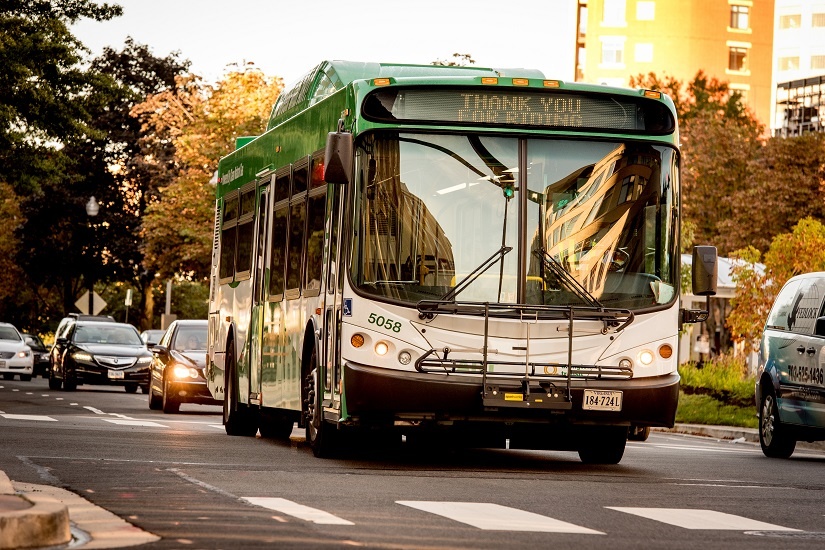 ART 42
Route Highlights
The ART 42 runs between Pentagon Metro Station and Ballston Metro Station, with stops along the east end of Columbia Pike, as well as in Clarendon, and Virginia Square. The route is one of the few that run on Saturday in addition to weekdays, and operate every 20 minutes or less.
For residents along the Orange or Silver Line, the ART 42 is a great way to get to the Blue Line and destinations in and around Pentagon City-Crystal City without having to transfer. Vice versa, those who live and work along the Blue Line or at the Pentagon can quickly get to the shops and restaurants in Clarendon. At only $2.00 a ride, it's one of the cheapest options too!
You can view an interactive ART 42 route map at arlingtontransit.com.
Urban Villages Served
The ART 42 services Columbia Pike, Clarendon, Virginia Square, and Ballston. At Pentagon Metro Station, buses and Metrorail offer quick connections to Pentagon City and Crystal City. The route also serves the Arlington County Department of Human Services at the Sequoia Plaza.
Route Timings
ART 42 buses run every 17 minutes during rush hour, and every 35 minutes at other times Monday through Friday. On Saturdays, buses run every hour.
ART RealTime Arrivals are available through this ART specific Rider Tool. You can also click to view a print-friendly ART 42 route and schedule PDF
Metro Station Stops
The ART 42 stops at three major Metro Stations – Pentagon, Clarendon, and Ballston. Riders can exit the bus and easily transfer to the Orange and Silver Lines at Clarendon and Ballston or the Blue and Yellow Lines at Pentagon.
Highlighted ART 42 Stop
When I used to live on Columbia Pike, I became a huge fan of the ART 42, especially the stop at N. Highland Street and 11th Street. Yes, this stop is a convenient location if you're a fan of Clarendon Grill or Mister Days, but the best part for me was being dropped off just steps from Arlington's only Trader Joe's location. It can be hard to go grocery shopping when you don't own a car, but with the ART 42, I practically had door to door service.
Next time you're traveling between the Blue and Orange/Silver Lines, or heading up to Clarendon for a drink, keep the ART 42 in mind! You could save yourself time and money with this popular bus route.
If you are visitor to Arlington County, be sure to visit our friends over at StayArlington for even more information on activities, hotels, culture, and more.
Photo Credit: Sam Kittner/Kittner.com for Arlington Transportation Partners