Commuter Connections has introduced a new FlexTime Rewards program to incentivize commuters whose company offers flexible start and end times to travel during off-peak hours, or those who telework. In an effort to decrease traffic in highly congested areas, Commuter Connections has identified four DC metro region corridors where commuters who travel in a vehicle (carpool or single occupancy vehicle) during off-peak hours will be eligible for a monthly $100 raffle drawing.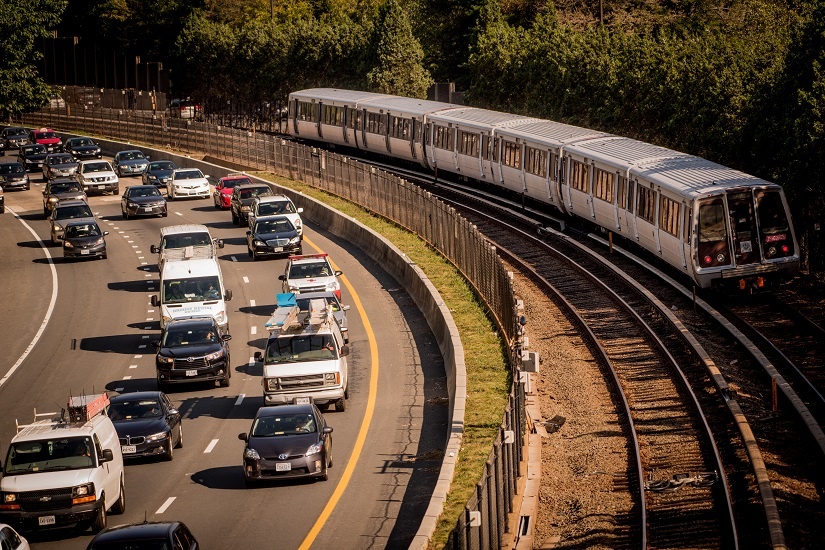 Commuters traveling during off-peak times means less congestion on the road, better commute times, and allows commuters to get a head start on work at home or even
telework for the entire workday
.
How Does It Work?
To participate in the FlexTime program, commuters must register for a free account with Commuter Connections. Users must apply for the FlexTime program to start receiving alerts, log their off-peak commute, and elect to take their trip during off-peak commute hours when notified.

Commuters must currently be traveling to work during the weekday between 6:30-9:30 a.m. and 4:00-7:00 p.m. to qualify. Additionally, to you must work an average of two or more days, Monday through Friday, while participating in the program. Commutes on the weekend do not qualify.
Responding to a flex time notification will allow the user to gain one entry for the monthly $100 raffle drawing each time they elect to flex their schedule while using an eligible corridor.
Eligible corridors
FlexTime program commuters must use one of the following corridors for his or her commute:
1. I-495 inner loop between VA-267 and I-270 spur
2. I-495 outer loop between I-95 and MD-193
3. I-66 eastbound at VA-267
4. DC-295 southbound at Benning Road
Enroll in the FlexTime Program Today
Bottlenecked, bumper to bumper traffic no longer has to be a reality for you. You should definitely consider enrolling in the FlexTime Rewards Program to reduce your commute time to work, contribute to less congestion in the DC metro region, and be eligible for the monthly $100 raffle drawing as a participant.
Photo Credit: Sam Kittner/Kittner.com for Arlington Transportation Partners