Has your company brought on a new employee recently? If your organization has hired new staff members or is planning on filling job positions soon, there can be many administrative and logistical items to take care of during those first couple weeks. While things such as payroll paperwork or going through company policies are typical new-hire requirements, it's also important to keep in mind your new employee's commute while getting them set up in their new position.
A new commute can be stressful for an employee, especially if they are relocating from a different city, and it can take some time to figure out the best way to get to and from work. To make the transition easier, there are several things that employers can do to make new hires aware of all their transportation options. Read below for tips on how to help your new employee be prepared and informed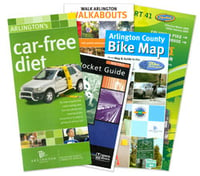 for all their commuting needs!
Providing a new employee with information and commuting materials is an easy and inexpensive way to help employees learn about the available transportation options. ATP's free Brochure Service allows you to order maps, brochures, and schedules online that are specific to your office's location and can be included in new-hire packets, or in the office lobby or break room. Your company can also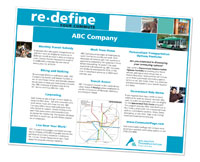 request a customized Quick Glance sheet, which gives an overview of all the transportation options available within a quarter mile of your office. These include Metrorail lines, bus routes, Capital Bikeshare stations, Zipcar locations, and other useful biking, walking, and carpool tips. These Quick Glance sheets can be distributed in hard copy or electronic format to employees or uploaded to your company's intranet or website.
ATP can also create personalized commute planners for individual employees based on their home address and estimated time of arrival at work. These commute planners will provide detailed directions for getting to work using public transportation as well as information about transit schedules and expected fare costs.
If your company offers a transit or bike benefit, help your new employee get enrolled quickly, so they can start taking advantage of it right away. Remember, riding public transportation can have mental, physical, and financial benefits for your employees and even your company as a whole! You can also host a seminar or brown bag lunch session for new employees to give more detailed information about local transportation options as well as the commuter benefits that your company provides. An ATP representative can attend and give a short presentation as well as distribute helpful materials and answer questions.
Help out your new employees today and consider offering some of the programs and strategies described above. An easy and stress-free commute will lead to happier and more productive employees!