In normal times, most of us follow a regular routine: wake up, get ready for work, have breakfast, and commute to the office. Did you ever wonder the similarity between your breakfast cereal and commute mode? Both are an important part of your day and a good commute—much like a good breakfast— boosts your mood and productivity. Commute modes are like the cereal aisle at the grocery store, there's an option for everyone. You have to pick one that works and tastes best to you.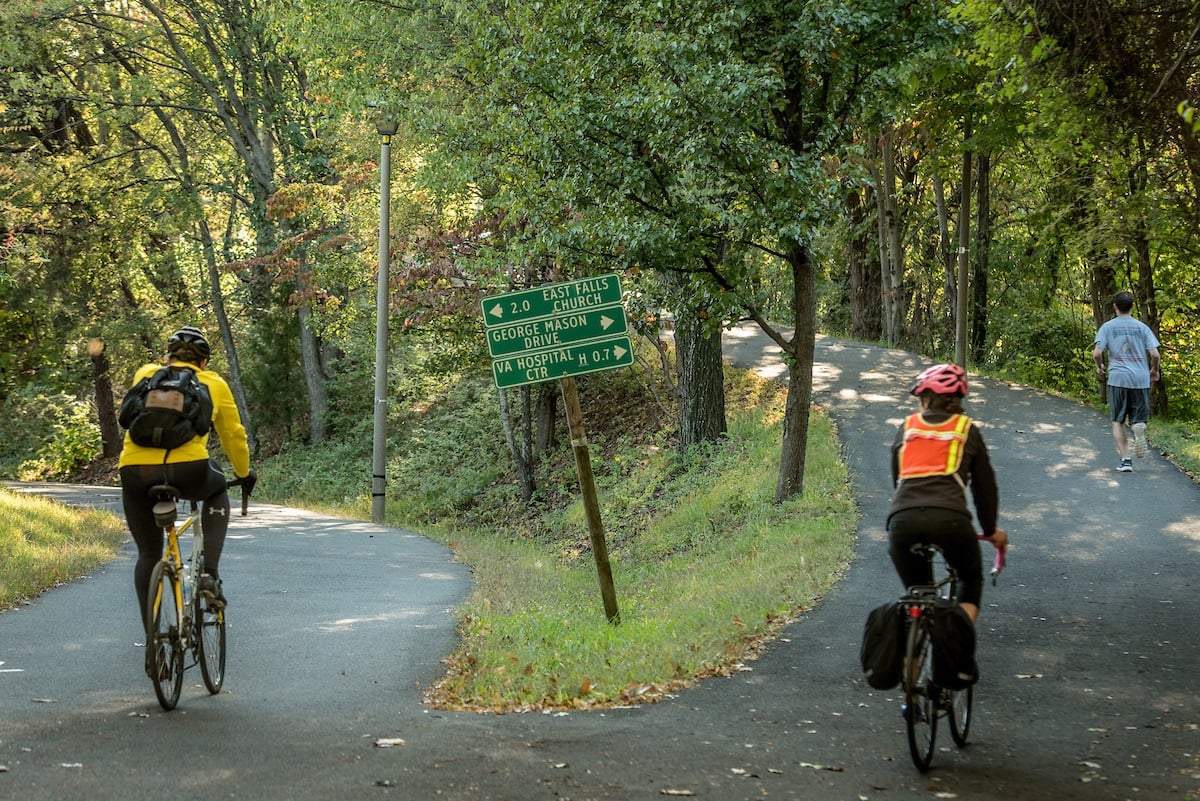 Rail = Froot Loops®
The colors in a Froot Loops® are similar to the Metrorail lines, blue, red, green, yellow, and orange. Just like every color represents a different flavor, every metro line serves a different route. You can read your favorite book and listen to music while riding the metro (headphones recommended) and also while enjoying your Froot Loops®. Enrolling in the grocery store rewards program or signing up for a commuter benefits program, can help you save money. ATP can provide you with resources to enhance or implement a commuter benefit program.
Bus = Cheerios
From kids to grown-ups, everyone enjoys good old Cheerios. This continues to be one of the first finger food eaten by kids and some of us continue to eat it as adults too. Kind of similar to riding the bus. We start with riding the yellow school bus and some of us transition to the commuter bus. Cheerios are conveniently available at all grocery stores, similarly Arlington County has bus stops located in all neighborhoods making it a convenient and accessible commute option.
Carpooling = Raisin Bran
Raisin and bran, both have a lot of health benefits. Consuming them individually can be a challenge for some. Mix the two up as a cereal, put in a bowl and it tastes delicious. Carpool and vanpools work the same: share the ride with one or more colleagues and enjoy the benefits. Reduce the stress of driving by taking turns to drive, save money on gas and tolls, and enjoy the benefits of preferential parking at most office buildings in Arlington.
Bike = Special K® Red Berries
Kellogg's cornflakes and bikes have been around for a long time. Then came Special K® Red berries with added nutritional red berries. Biking in Arlington is similar: it has been around for a long time, and Capital Bikeshare made biking a desirable and easy commute option. Arlington has nearly 100 miles of bike trails and lanes and an abundant number of Capital Bikeshare stations and several of them connect to major work hubs. In addition Bike Arlington's bicycle comfort map makes it easier for riders to plan a route that works best for their riding level. And now, you can enjoy an easier and faster commute with Capital Bikeshare's ebikes.
Walk = Life
Life cereal can be enjoyed as a snack or with milk—nothing special is needed to enhance its taste. Walking is similar: no special gear needed and can be enjoyed alone or with friends and coworkers. A small bowl of Life and a short walk are good for your health. Be sure to checkout Walk Arlington's neighborhood bingo cards to add some fun to your walking routine.
What Commute Mode Will You Choose?
An easy and convenient breakfast and commute option is desirable to all. Now that you have seen all the choices you have, what mode will you pick? ATP can create a customized commute option to help you decide which commute mode works best for you.
Photo Credit: Sam Kittner/Kittner.com for Arlington Transportation Partners