Vanpool Connect wants to prepare vanpool riders for the changes to come on I-395. The eight-mile extension of the 95 Express Lanes will bring the same style of High Occupancy Toll (HOT) lanes to I-395.
The project, which began two years ago, will create three reversible Express Lanes by converting the two existing HOV lanes and adding a new lane. Traffic flow improvements at the Eads Street interchange will make for easier drop-offs at the Pentagon. Vans continuing northbound into Washington, DC will be able to use the Express Lanes toll-free.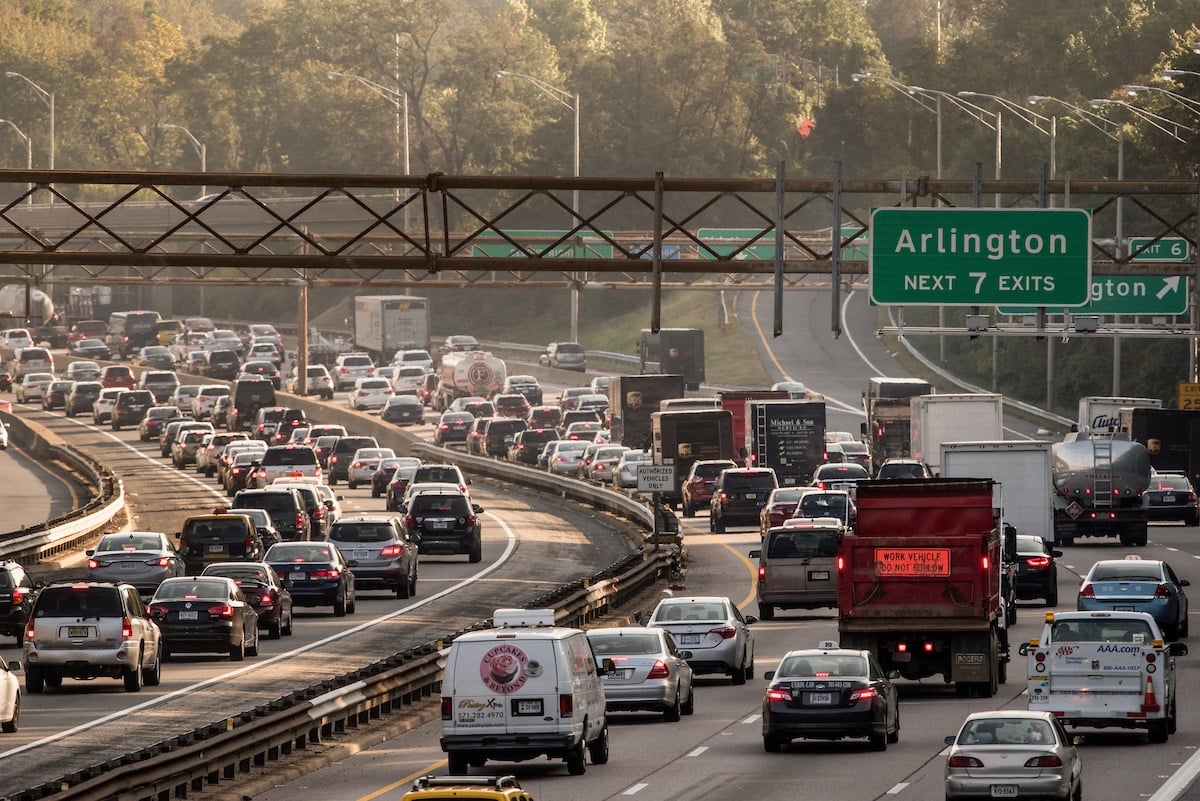 Using the Lanes
When completed, I-395 will operate as a single, fully integrated I-95/I-395 Express Lanes facility. This will allow commuters on the 95 Express Lanes to seamlessly transition to I-395, resulting in a faster commute.
Commuters driving alone or with one other passenger in the vehicle can access the lanes for a toll fee. Like the other toll roads in the area, a mounted E-ZPass is required to pay tolls and an E-ZPass Flex will allow vanpools and carpools to travel free of charge.
Vanpools will continue to travel toll-free on I-395. Make sure your E-ZPass Flex is in 'HOV-mode' to cruise down the tolled lane for free!
Pentagon Area Drop Off
Does your vanpool ride include Pentagon or Pentagon City drop offs before continuing into DC? If so, your vanpool will still travel free into DC, regardless of the number of occupants in the vehicle. That's right—you can continue into DC after your Eads Street drop off without paying a toll. Just follow the guidelines below:
The vanpool or carpool must be traveling northbound on 395 Express Lanes with their E-ZPass Flex in 'HOV-mode' and exit at Eads Street to drop off passengers at the Pentagon or Pentagon City
The driver then sets their E-ZPass to toll mode before getting back on the northbound Express Lanes via Eads interchange
Since the technology on the Express Lanes will know the vehicle was just traveling HOV a short time earlier, the driver will not be charged a toll for the last part of their trip
Note: drivers should remember to put their E-ZPass in toll mode to avoid getting pulled over by Virginia State Police troopers, who will enforce for Express Lane violators.
Get Going Giveaway
Whether November is the month you participate in No-Shave November, enjoy a few Pumpkin Spice Lattes, or score amazing Black Friday deals, the opening of the 395 Express Lanes is another exciting event to add to your calendar. To make things even sweeter, you can win free travel on the Express Lanes for your use around this holiday season.
If you're reading this and are not in a vanpool yet, let's change that so you can enjoy a less stressful and faster commute.
Photo Credit: Sam Kittner/Kittner.com for Arlington Transportation Partners