Launched in 2020, Capital Bikeshare for All (CBFA) was launched as an equity program that offers a unique $5/year annual membership for people over 16 years old who live in committed-affordable APAH, AHC, properties, or who qualify for several state or federal assistance programs.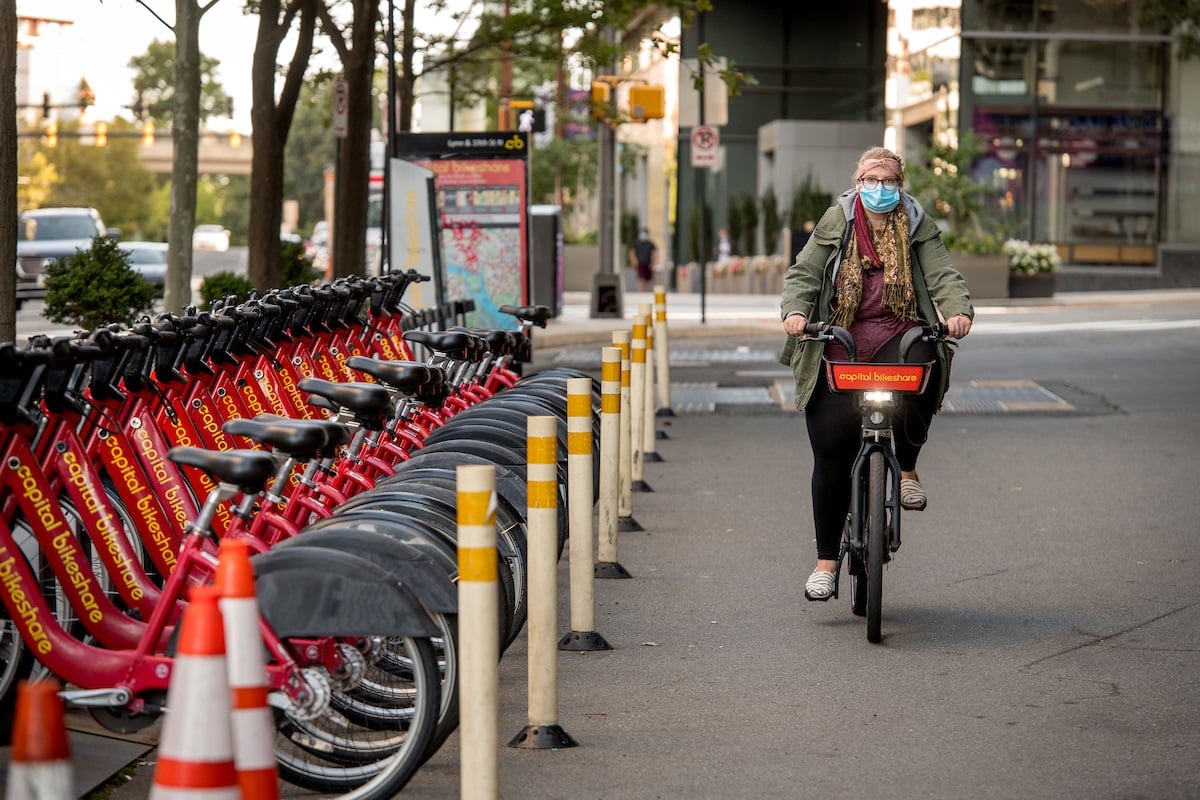 Capital Bikeshare for All members have access to unlimited rides within the first 60 minutes of each trip, and no late fees. Additionally, bikes are available 24/7 at more than 600 stations throughout the Washington Metro area. The program also offers e-bikes at no additional charge and the ebikes can be locked at any regular bike rack as well as the regular Capital Bikeshare stations.
Who Qualifies for Capital Bikeshare
Capital Bikeshare For All is available for all APAH and AHC residents, Community Partners of Capital Bikeshare, and residents who collect government assistance, and veterans. The qualifying federal programs include:
Supplemental Nutrition Assistance Program (SNAP),

Women Infants, and Children (WIC),

Temporary Assistance to Needy Families (TANF),

SSI/SSDI Supplemental Security Income,

VA/Benefits

Low Income Home Energy Assistance Program (LIHEAP), and

Medicaid
To create a new account with Capital Bikeshare for All, residents must have access to a cellphone that can receive text messages, an active bank account, a debit/or credit card, and an active email account.
Changes in Capital Bikeshare registration
For APAH, AHC, and Community Partners affiliates, Capital Bikeshare for All's enrollment process has been simplified. Enrollment codes will be made available to all participants and distributed by LYFT to partner entities.
For community members who do not live in APAH or AHC, you can simply enroll through Capital Bikeshare For All's designated landing page.
Find Out More with ATP
ATP can help your property and qualifying residents to enroll in Capital Bikeshare for All and many other deals. Contact your ATP representative today to learn more about this essential program and many more.
Photo Credit: Sam Kittner/Kittner.com for Arlington Transportation Partners