It is official: we are resuming our in-person transportation events and the kick-off will be on September 14, 2021 with Our Shared Street.
We hope you'll join us to take part in the fun. Stay tuned for more information on the activities and vendors you will see at this year's pop-up. In the meantime, below are some of the details for this year's event.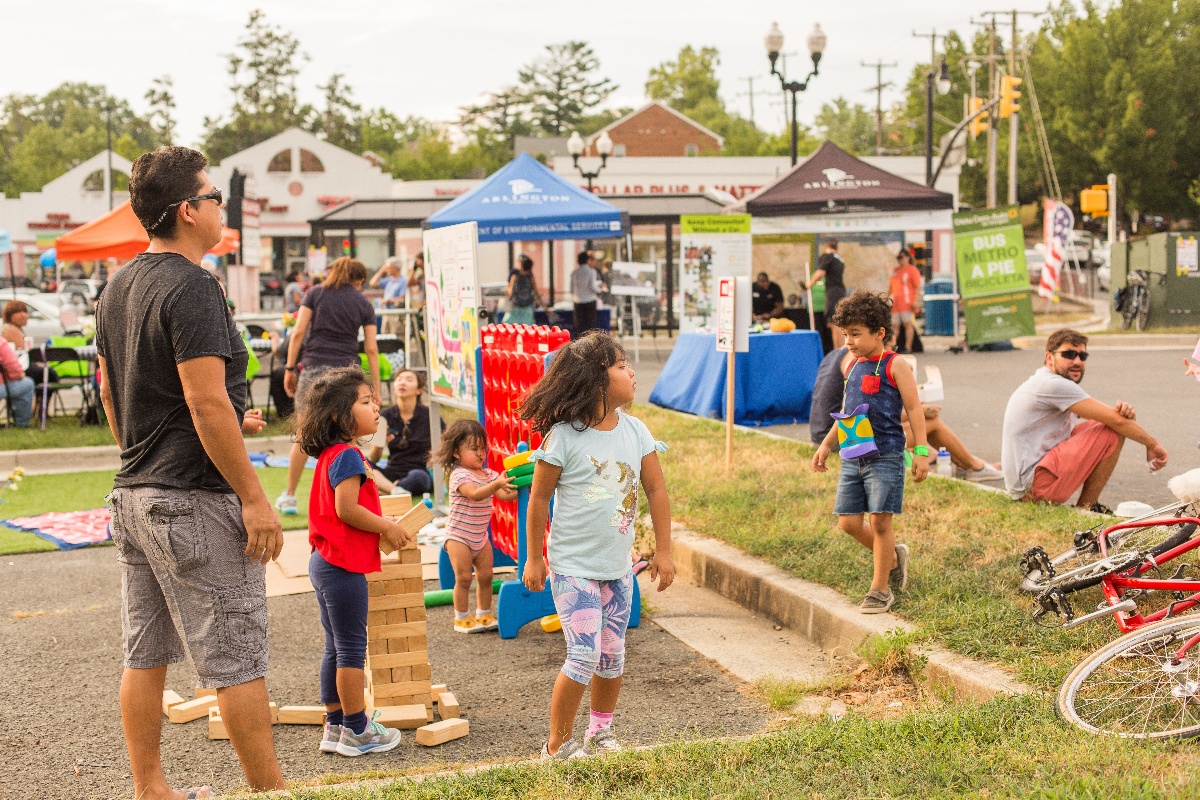 This is a great opportunity to engage with the community, discover how Arlington is ahead of the curve in transportation, and also to connect with your neighbors.
Location
Central Place Plaza, 1800 N Lynn St, Arlington, VA, 22209
Date
Tuesday, September 14, 2021 4:00 p.m. - 7:00 p.m.
Why you should attend:
Not sure if this is the right event for you? Here's what you can expect:
Try out new mobility options
Find answers to all your transportation related questions
Free games, giveaways, and live music
Rediscover your commute
Our Shared Street will allow you to discover the benefits of all the commute options at your disposal as you plan for the return to office. Whether it's a fun scooter ride. an efficient and quick Capital Bikeshare e-bike trip, or riding the ARTBus or transit, we've got you covered.
Also, you will be able to learn more about the upcoming Car Free Day, and sign the pledge with us!
Pro Tip: Share the promotional flyer with your residents and employees, and you can earn credit for Champions.
Photo Credit: Reema Desai/ReemaDesai.com for Arlington Transportation Partners