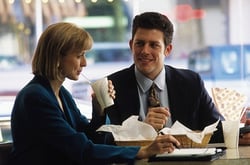 Is being healthier on the top of your New Year's Resolutions? How many friends, family members and colleagues list "Getting in shape" as their 2014 goal? The standard yearly goal might be easier to keep this year through employer wellness programs and flex scheduling benefits. These two benefits are growing in importance for recruitment and retention, according to the Society for Human Resource Management's 2013 State of Employee Benefits in the Workplace survey findings.
The SHRM report shows that health care and retirement savings and planning continue to rank as employees' top two benefits, but flex scheduling and wellness programs and initiatives are moving closer to the top. In fact, flex scheduling ranks just under the top two for employees. Millennials, as well as highly-skilled and highly-valuable employees, value the ability to manage their own time, so offering flex scheduling not only helps recruit them, but it helps retain them. 57% of the SHRM survey respondents reported that they offer flexwork, which includes full- or part-time telecommuting; flexible scheduling; and compressed workweeks. This number is rising across companies regardless of size or industry, as work/life balance is becoming more "integral" to job satisfaction.
Another benefit that is growing throughout industries is some sort of wellness program or initiative; 72% of the organizations polled say they offer programs, resources or services, with a 56% increase in employee participation. A majority of the respondents said that these programs and services are very effective in reducing overall healthcare costs and overall employee physical health. As health care costs continue to rise overall, seeing that lower-cost or free wellness services can help reduce companies' bottom lines should encourage more and more employers to make wellness programs a standard part of their benefit packages.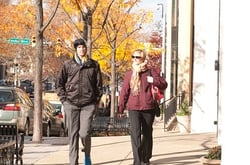 What easier way to energize high-valued employees, and bring in new highly-skilled employees in 2014 that promoting the benefit programs that correlate to everyone's "Healthier, Happier" New Year's Resolutions? Does your company offer flex scheduling? Have a robust wellness program? Consider holding group events for employees with a company representative to refresh everyone on what is available to them. According to the SHRM report, group communications with a rep is the second most popular form of organizational communication, with 62%, compared to 24% for benefit fairs. Lunch-and-learn events provide better opportunity for engagement and commitment, and add a bit of fun as well.
Not sure how to get started on all these great programs? ATP can help! We make your job easier by providing ideas and assistance on creating workplace solutions, benefits and programs that are tailored specifically to your organization. Contact us today to learn more!