Do you know how many people at your company or property take Metro to work? Or perhaps walk or bike to the office?
This kind of information can help you evaluate your current transportation benefits and amenities while also determining improvements on how people commute to their office. One of the easiest and fastest ways to get feedback from your employees is to conduct a transportation survey, which ATP can help create and customize for your organization.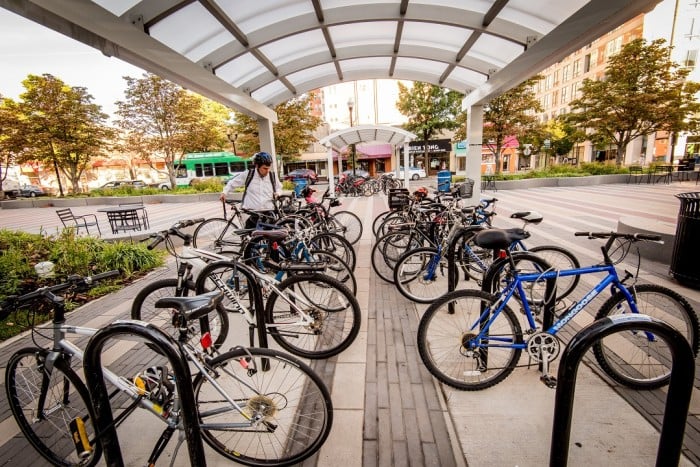 In the updated Champions 2016 criteria, employers and properties can earn credit for conducting a transportation survey and using the results to create goals towards reducing the number of drive-alone commuters at the site by making appropriate shifts in modes of transportation. Surveys can also help you narrow down which Champions criteria to focus on throughout the year and determine the best programs to move your company up to Gold or Platinum Level.
While many third party companies charge a fee, ATP assists companies with surveying as part of our complimentary suite of services.
These transportation surveys have been used by HR managers, executives and property managers to inform their decision on a number of elements such as transit benefit amounts, installing additional secure bike parking, signing up for carshare memberships or organizing carpools and vanpools.
We work closely with HR professionals and property managers to create a set of questions tailored to a company's profile, such as location, current benefits or workforce demographics. Most surveys range from 6 to 12 questions depending on how much information is desired by the organization. Surveys are typically distributed through an online link, although in certain circumstances ATP can come to the worksite and hold an event to encourage employees to fill out in-person surveys as well. The results are then finalized and compiled in a report, which includes response data, key findings and recommendations.
Whether your company has 10 employees or you manage an office building with over 1,000 building occupants, ATP is here to assist you with creating and analyzing a survey for your organization - all you have to do is send out the survey link and promote it to employees!
Earn Champions credit while gathering valuable information about your employees. Contact us today to learn more and start planning your organization's custom transportation survey.