For a week, take note of the bus shelters around you. Notice the comings and goings of passengers and what they do while they wait for the next bus.
Also, notice the bus personnel as they keep shelters clean and tidy for people to use. Except that you won't see any; there are no daily custodians to clean bus shelters in Arlington County. Instead, there is a system for volunteers to adopt an ART bus stop near their location.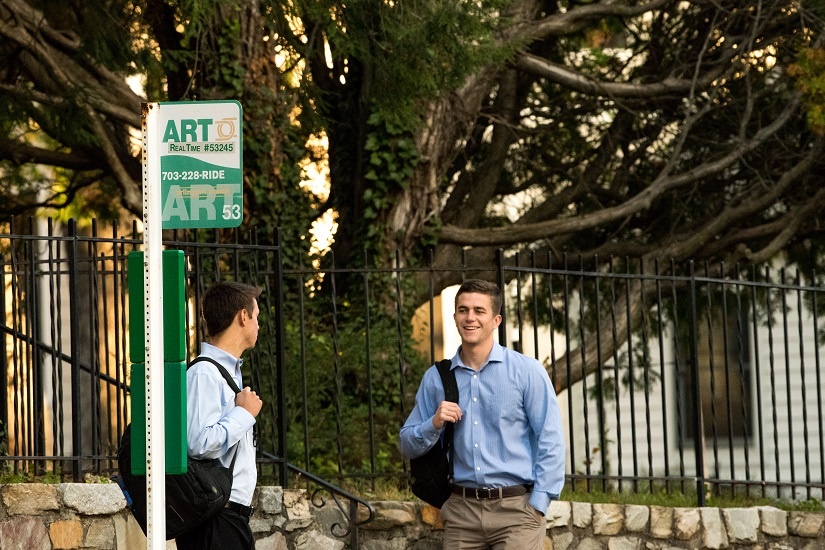 An Easy Way to Contribute
At least once a week the adopting organization sends out a team member to sweep up trash or debris, remove snow or leaves, and help keep up the general appearance of the stop. If there are any issues or damage, they notify Arlington Transit (ART) to make the required repairs. The commitment is for one year, but organizations are welcome to renew for longer.
Give Credit Where Credit is Due
Organizations that adopt an ART bus stop will have a plaque posted at their stop. This way passengers can know who is keeping their bus shelter in good shape.
Adopting an ART bus stop is also a Champions credit-earning item. Employers and properties can earn Gold or Silver credit, depending on program, for taking the time to care for their local amenities. Buildings like The Rixey (Bozzuto) and companies like The Common Application are just two examples of organizations that took the initiative to make their bus routes welcoming for their residents and employees.
Be a Local Hero
If you want to do your part for your local community and earn more Champions credit, reach out to your Arlington Transportation Partners representative to learn more.
Photo Credit: Sam Kittner/Kittner.com for Arlington Transportation Partners