This year, our networking event for Arlington's multi-family professionals was held at Oz in Clarendon. Property managers, leasing agents, and regional property managers joined us to meet with other experts in their field and to learn about how to make the most out of their bike rooms.
The chicken and waffle bites were delicious, and the crisp, cool beverages called to mind a sunbaked summer day in the Outback. Here are some of the top three takeaways from the evening.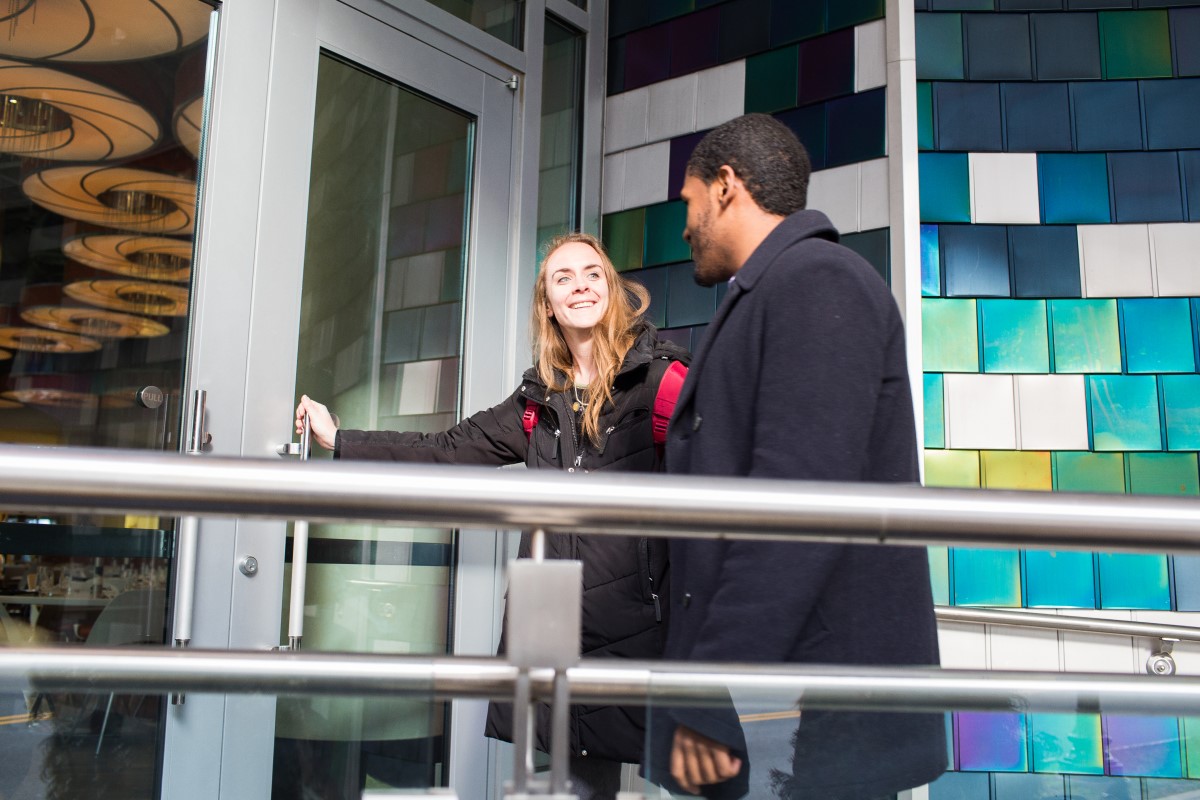 Your Bike Room is a Premium Amenity
Like other aspects of your community, your bike room was included in the building design to bring value to your residents. When managed appropriately, your bike room could also be the difference in in how a resident gets around.
Arlington Transportation Partners (ATP) can help you implement easy processes to keep track of space in the bike room, promote safe bike-locking habits, and routine clean-outs. Your ATP representative can provide you with the tools to kick off any new strategy to keep your bike room running smoothly.
Talk to the Bike Room Experts
A well-designed bike room can help residents feel safe and secure when retrieving or putting away their bikes every day. Make sure your space adequately holds your resident's bikes and is easily accessible.
Dero Bike Racks can help you plan and design a bike room that fits your building, meets site plan requirements, and matches what Arlington County recommends for bike infrastructure. Together you can create a room that accommodates residents who bike to work in the early morning hours, and weekend warriors who ride just for fun.
.@ATPcommutes very own @claudia_pors provides an energetic welcome to @ArlingtonVA Multifamily Residential Clients who are excited to hear Dan from @derobikeracks share best practices for resident bike parking @BikeArlington @ULIWashington @CarFreeDiet pic.twitter.com/SNl0zVlmVl

— Wendy Duren (@TDMWendy) June 27, 2019
One Lucky Building
Attendees at the event were invited to drop their business card to be eligible to receive a Dero Fix-It Station and Air Kit 2, and Courtland Park Apartments from Dittmar Company are the proud recipients. Now, residents at Courtland Park will be able to make tweaks and adjustments or put air in their tires before heading out on their bikes.
Join the Fun
Arlington Transportation Partners gives property managers the tools to make it easier to promote transportation options to residents. We also host an annual networking event for professionals to learn and meet. If you want to learn more about these and other opportunities to make your building more accessible, join the Champions program today.
Photo Credit: Reema Desai/ReemaDesai.com for Arlington Transportation Partners