With the final section of the I-66 Express Lanes corridor completed, both inside and outside the beltway, the HOV requirement for toll-free travel will change to have three or more travelers to ride the express lanes for free of charge.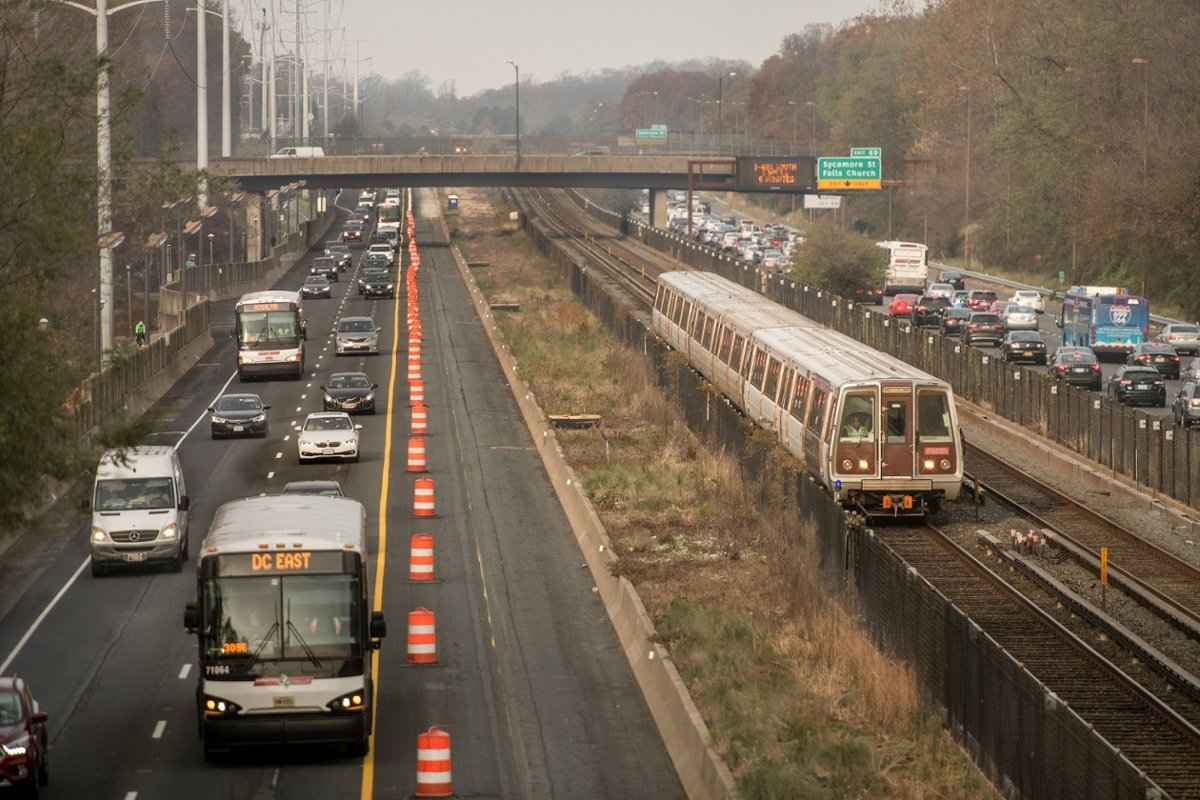 During peak travel hours Monday through Friday, the I-66 corridor will operate strictly as express lanes with a toll, and outside of tolling hours, entry to the express lanes will remain free.
How Will this Impact Your Commute
If you drive alone eastbound on I-66 during the hours of 5:30-9:30 a.m. you will be subjected to a toll. If you ride with at least two additional people in the car and have an E-ZPass Flex, you can travel I-66 for free.
The same rules apply for anyone traveling westbound on I-66 from 3:00-7:00 p.m. Anyone traveling outside of these hours or in the opposit direction during HOV hours will not be affected by tolling.
What Are Your Options?
Anyone can use the I-66 express lanes, with a valid E-ZPass mounted in the car. Commuters can still choose to pay a toll if driving alone or can consider sharing the ride.
Carpools and vanpools with three or more riders and vanpools will be able to commute for free on the I-66 Express Lanes with an E-ZPass Flex. Additionally commuters can choose a regional bus option like the Fairfax Connector or Loudoun County Transit to travel the I-66 corridor.
With the extension of the Silve Line, commuters now have even more optiosn to travel in to Arlington County and Washington, D.C. using I-66 and avoiding the tolls.
Plan ahead with ATP
Now is the time to plan for your new I-66 experience. Perhaps you will use Metro or bus instead, or use E-ZPass Flex's free HOV option to your advantage and carpool. Whatever you choose, Arlington Transportation Partners has resources and tools to make your commute more manageable.
Photo Credit: Sam Kittner/Kittner.com for Arlington Transportation Partners