New commute patterns and telework are here to stay, but other options will be trends in 2021 that will allow you to increase satisfaction with your residents.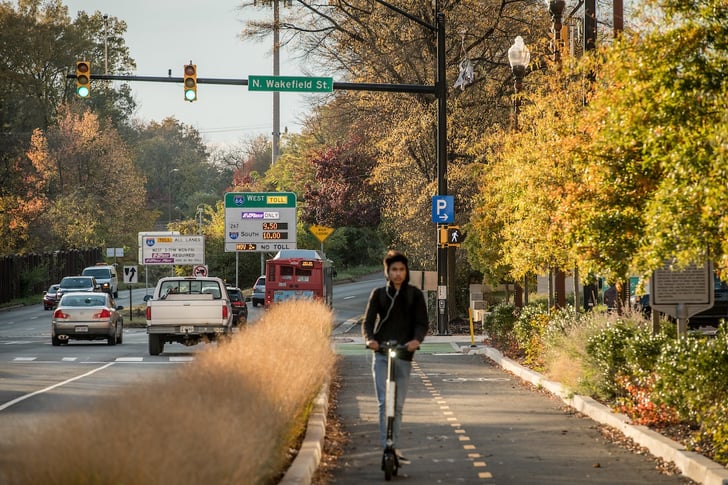 Facilities to Allow Teleworking
There is no question that telework is here to stay. COVID-19 pushed more than 60% of Americans to fully teleworking and companies are embracing the policy. Residents will be looking for properties with a business center to allow them to take important calls, provide a different environment to work in than their apartment, or accessing a printer and scanner. Wifi in the common spaces will provide a little happiness to your residents especially when they move "the desk" outdoors.
Digital Transportation Displays
Providing useful transportation information on your property is a crucial factor for many residents. Since telework will continue to be a trend, your residents might not be going back to the office for a full week, so there will not be an established routine. Having a real-time transportation display with all the possibilities around your building will make your resident's trips more manageable, and for sure, happier.
Biking
Another trend that will keep booming in 2021, biking! Bike sales have skyrocketed throughout the entirety of the pandemic. You're likely already feeling it in your bike parking or bike storage. Did you know that bike commuters are the happiest? Biking is not only a fun activity to get residents outside, it's also a great option for commuting when residents start returning to the office.
Scooters
Little by little, we're getting used to seeing Shared Micromobility Devices—the technical name for scooters—as part of the city scape. They are safe and perfect for first- and last-mile trips but can also be used for leisure. On top of that, scooters facilitate social distancing. If you want to be updated with the latest news, don't forget to visit Arlington County's website.
Stay Up to Date
If you want to be kept in the loop with the latest news and are ready to increase your residents' satisfaction and retention, contact us. We'll partner with you to incorporate transportation into your leasing strategy.
Photo Credit: Sam Kittner/Kittner.com for Arlington Transportation Partners