Suddenly, all your residents are working from home and telework is now the only option for your residents. This has changed the dynamics at your property and demands on your time and you want to learn how to support them during these times. Keep reading; we will give you five ideas to help them while maintaining social distancing.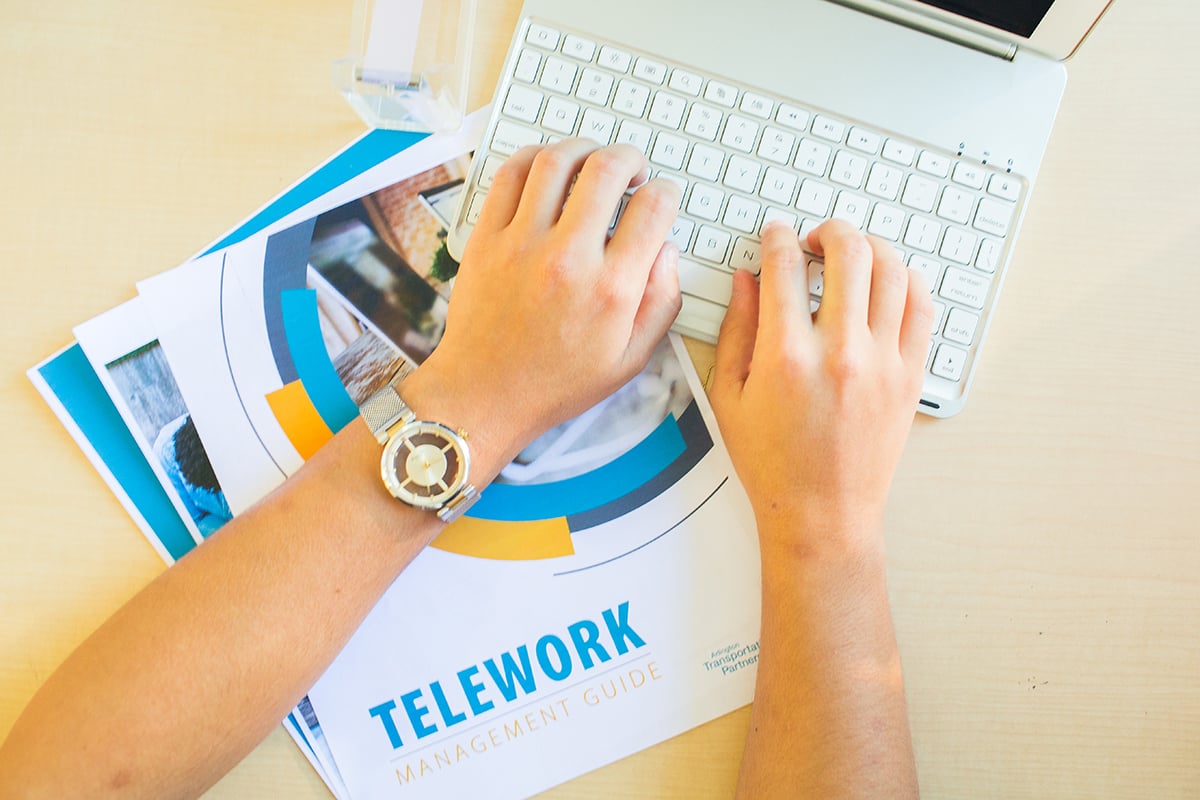 1. Provide Trip Information
Being a proactive source of information for your residents help the whole community. While residents might not be making their typical commute trips, they still need to access essential services such as the pharmacy, groceries, etc. Arlington Transportation Partners (ATP) can provide the most up to date information on how to get around for essential trips customized to your property.
2. Monitor Your Business Center
Providing a business center is a great way to support residents who telework in general. If your business center is open, you should let your residents know what measures are you taking to keep the business center sanitized and guidelines on how they should be using it.
If your business center is closed, keep in mind that your residents might need access to certain tools such as printers and scanners. Your staff can help them maintain business continuity by providing those services. Manage the usage of this equipment, so your residents feel supported and have their teleworking needs covered.
3. Stay Connected
Let your residents know that you are there to help. Residents might have a lot of questions about the property's situation, so this is a good moment to connect with them and make sure they have their needs covered.
4. Gain Insights on Your Residents
ATP can design a survey to learn about the commute patterns and changing needs of your residents with COVID-19. Let's take advantage of the momentum and learn together. This can help you manage changes in resident's behavior once travel restrictions are lifted and residents begin commuting to the work again. If your property is enrolled in Champions 2020, it will count towards your efforts to rise up in recognition levels.
5. Keep Everyone Safe
A crucial part of supporting your community is ensuring that property management staff stays healthy. Moving your staff to a partial or full telework program can go a long way. If your organization needs expertise or help in setting up a telework program for your employees, or if you are looking for best practices on how to manage employees who are teleworking, our team is ready to assist you.
ATP Is Here to Help
Arlington Transportation Partners is here to help you whether it's supporting your residents while they settle into a new work from home routine, or setting up a telework program for your property management team. Get in touch with us to get started on any of these initiatives and we'll set up virtual meetings or trainings.
Photo Credit: Reema Desai/ReemaDesai.com for Arlington Transportation Partners