I recently traveled to The 6 (that's Toronto for all you non-Drake fans) and as I stepped off the plane, ready to start my weekend away, I started to get a little nervous. The next leg of my journey involved a lot of public transportation and transfers.
Correction, it involved an entirely new public transportation system that I had never used before.
I immediately felt a little light headed but steadied myself and remembered – I'm a transportation professional, I can do this! And I did – I rode the TTC like a pro, used Toronto's cute little token system, transferred to a bus and made it to my final destination.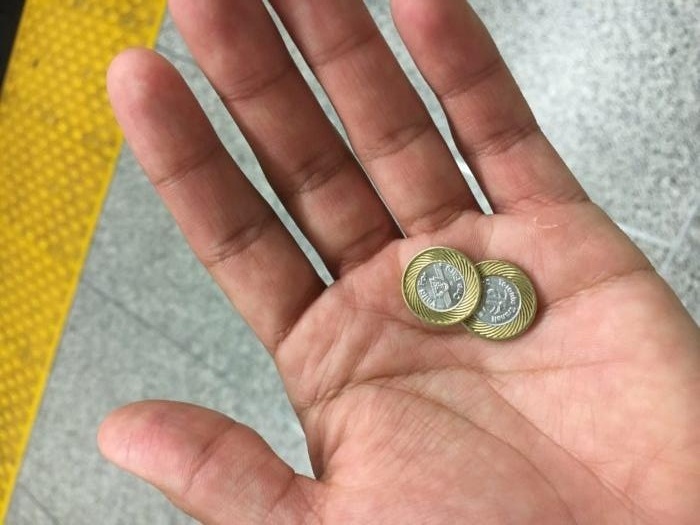 But then I started to think. What about all the regular Joes and Janes out there who don't spend 40+ hours a week living and breathing public transportation and travel options? How would they fare? Would they just give up and hop in a taxi, or use an on-demand service?
Probably—but here's how you can avoid going down that taxi rabbit hole and travel around DC/Arlington (or any city) like a local. There really is no better way to experience a city and the people than on public transportation. You don't need to be a transportation know-it-all, but these tips will set you up for success.
1. Know Your Travel Type
Are you a Type A traveler who needs to feel in control at all times? Or are you that chill, go-with-the-flow backpacker type? It's important to know because that will determine how you set yourself up on your journey.
Large and in charge
Do your research before you go. Look up transit system maps and familiarize yourself. Are there 2 lines (like Toronto?) or a bajillion (like NYC?). Are you still confused? Reach out to local visitor services groups, like our friends over at Stay Arlington. Still confused? Find the tourism office when you arrive – it's a candy land of free brochures and advice.
Chill to the bone
You're probably not reading this if you're a relaxed traveler and you likely already have a game plan: figure it out as you go. Signs are everywhere. Signs are your friends. You'll get there when you get there.
2. Get Over Your Fear
You might look a little silly looking around for signs or double checking maps and the platform you're on, but I guarantee every person riding that Metro or bus has done the same thing at least once. Who cares? I totally get it though, you don't want to make a mistake and end up in Timbuktu, but worst case scenario means you get back on the bus or metro headed back to where you came from. Travel is all about adventure and believe me, it's out there!
3. Different City, Same Rules
No surprise here. Many of the public transportation etiquette rules we've shared for the DC Metro region apply to other cities too. Obvious rules I noticed in Toronto that I know DC/Arlington locals will appreciate:
Escalators: Stand right, walk left
Seats: Reserved for disabled or elderly passengers, offer your seat when you can
Boarding: Wait for passengers to exit the bus/train, then you can board
4. Trust the Signage
When my friend gave me a million instructions to get to her place, I looked at them and seriously considered a taxi. But then she said, "There are signs everywhere. You really can't miss it." So I trusted her and I trusted the signs. Whether it's a big bus bay or a smaller Metro station, there will be signs everywhere and likely, plenty of people there to specifically help passengers.
Ask a station manager here in the DC Metro region—I see station managers helping passengers all the time with SmarTrip card purchases or line questions.
5. Ask a Local
This might seem like an obvious tip, but it's the easiest thing you can do. Here's the real pro tip though, for those that are easily intimidated—look for someone like you (but not lost), it makes it easier to connect and doesn't feel sketchy for either party. If you're a solo female traveler (like myself), ask a millennial that hasn't been sucked into Pokemon GO.
6. Avoid Rush Hour
If the rush of people moving through fare gates gives you anxiety, maybe it's best if you avoid rush hour. It's pretty much the same in every city, so if you know you prefer a slower pace, start your trip a little later in the morning (if possible). The locals may also be a little more accommodating for questions during non-peak times, when they're not rushing into the office for that 8 a.m. meeting.
7. Give Yourself Time
If you haven't used a transit system before, give yourself a little room for error and maybe delays. No system runs perfectly and while you can definitely plan your route ahead of time, don't expect smooth sailing just because you have a plan in place.
There you have it. Now get out there and don't forget your SmarTrip card!
Other Local Tips & Events
Interested in other local tips or events happening in Arlington? Sign up for updates and opt into all things Arlington.