Did you know that over 9% of Arlington's population is age 65 and older? While millennials represent over a quarter of the population, there is still a significant number of seniors living in the County, a number that has actually increased since 2010.
In addition, 22% of the population is in the 45-64 year old age group, raising several issues and potential challenges for Arlington in the next 20 years.
Why do these numbers matter? According to research from AARP, 90% of people over the age of 65 want to stay in their current home as long as possible and would prefer not to move to retirement homes or assisted living communities. As a result, many communities are considering policies and programs to help this population "age in place".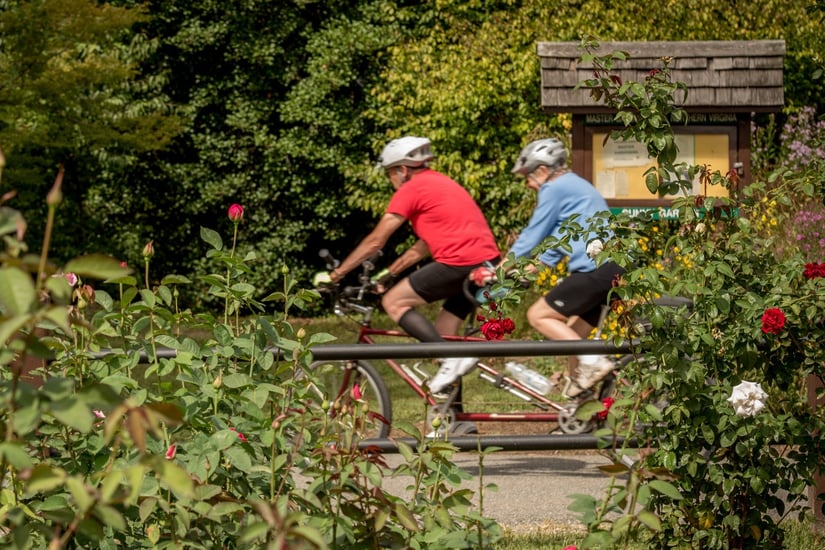 Transportation can have a significant impact in a community where an aging population prefers to age in place. Providing numerous transportation options such as rail, bus, adequate sidewalks for walking as well as on-demand services, enables all populations from ages "8 to 80" the ability to reach important destinations.
In Arlington, non-driving options are appealing not just for the 20 and 30-something year old residents that have flocked to the County's urban areas. The growing senior population in the County depends on the local transportation system to access healthcare, shopping locations and social programs.
Especially for those who choose or are unable to drive a car, these options provide independence, offer affordable alternatives and improve accessibility to destinations that otherwise may not be available. Both WMATA and ART offer reduced fare programs for seniors through WMATA's Senior SmarTrip card program. Arlington Neighborhood Villages is another resource to help seniors age in place in Arlington County, providing transportation assistance and other services through a network of volunteers.
Providing a connected transportation network that offers a variety of choices to get around is a critical element in supporting a healthy and diverse community of all generations.
To learn more about promoting local transportation options to residents in your community, contact us today. Also, feel free to pass on information about Arlington Neighborhood Villages' Open House next Tuesday, October 25 from 6-8pm in Ballston.
Photo Credit: Sam Kittner/Kittner.com