This post is part of a series highlighting the ART bus lines throughout Arlington County and how both residents and visitors alike can take advantage of the ART bus system. Check out the other ART routes in this series here.
ART 87/87A/87X
Our next highlighted ART bus works as Shirlington's unofficial Metro connector, shuttling people from the Pentagon Metro into the vibrant urban village. The ART 87 runs six days a week (Monday-Saturday) and runs specialty routes (87A/87X) that get you between the areas in as little as 10 minutes during peak hours.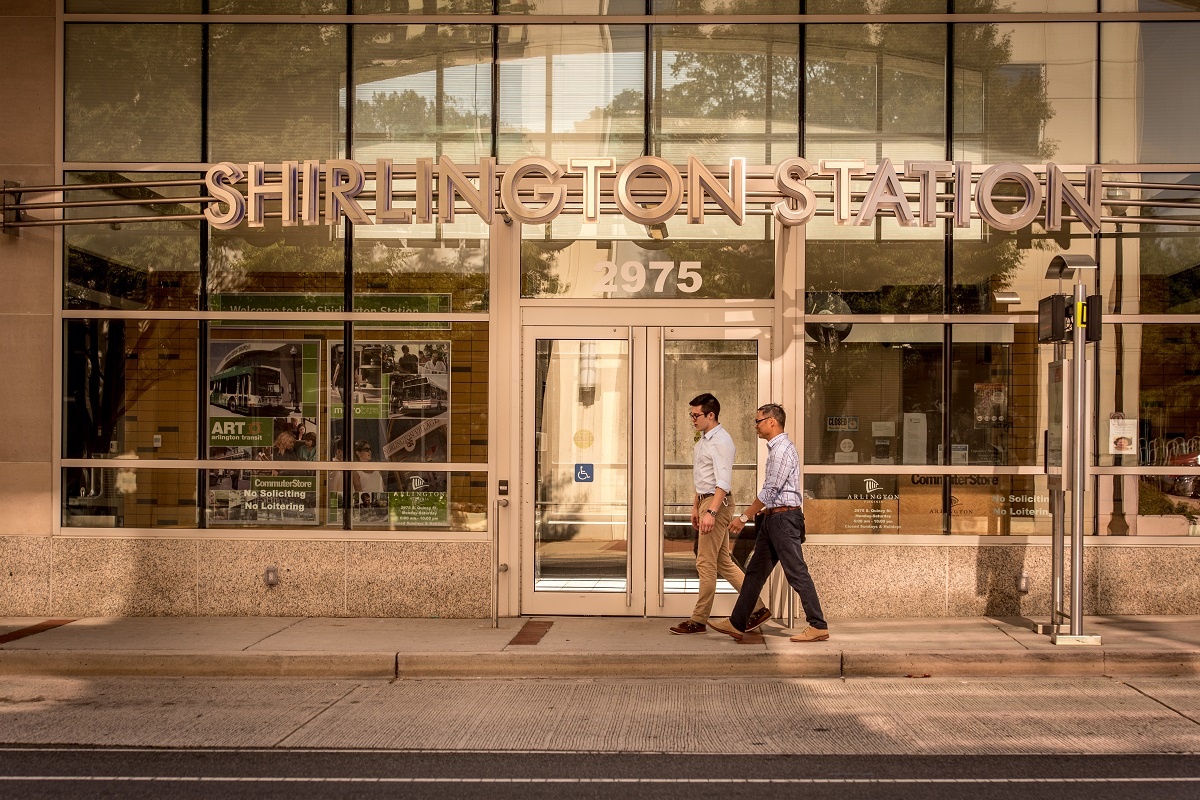 Route Highlights
The ART 87 runs between the Pentagon Metro Station and the Shirlington Bus Station. During peak rush hour periods Monday through Friday, the bus operates roughly every 10 minutes. It is one of the fastest ways into Shirlington during peak hours.
However, that doesn't mean you can't use the bus for your weekend trips and evening fun! ART 87 runs from 6:00 a.m. to 10:00 p.m. So, whether your meeting friends or staying late at the office, you will know you can count on the bus to take you home.
What does the 87A/87X mean?
87A and 87X are extra routes that help shuttle you to Arlington Ridge (87A) or Shirlington via an express route (87X). The routes are designed to save people time and to get you to your destination faster.
For example, during peak periods, the 87X bypasses all the stops along Army Navy Drive so passengers can make it to Shirlington in only 10 minutes.
Urban Villages Served
ART 87 serves both Shirlington and Pentagon City areas before finishing up at the Pentagon Metro Station. Because of its short loop through the two urban villages, the bus is able to travel more frequently.
Route Timings
ART RealTime Arrivals are available through this ART specific Rider Tool. You can also click to view a print-friendly ART 87 route and schedule PDF.
Metro Station Stops
ART 87 stops at the Pentagon Metro Station which serves the Blue and Yellow lines.
Highlighted Stop
The Shirlington Bus Station is far and away the best stop on the ART 87's route. It serves as Arlington's only enclosed public bus station and is a hub for buses traveling throughout the County. It is also the home of the Shirlington Commuter Store where anyone can get information on transit and purchase tickets for the entire region.
If you've been meaning to try one of the great restaurants in Shirlington, or simply find a new way to commute to work without your car, the ART 87 is your ticket to a quick trip into the area.
If you are visitor to Arlington County, be sure to visit our friends over at StayArlington for even more information on activities, hotels, culture, and more.
Photo Credit: Sam Kittner/Kittner.com for Arlington Transportation Partners