Over the past 40 years, Arlington has earned a reputation for transit-oriented development around the County's 11 Metrorail stations, as the Metro service provides a quick and convenient way to travel in the DC area. However, Metro can only serve so many locations, which is why transit options such as the ART bus and Metrobus are great complements to the transportation network.

While many people may already be familiar with their local transit options, new employees, residents and visitors to the area might not fully understand how the Metrobus and the ART bus work. If you are new to the County and need help with your commute, Arlington Transportation Partners (ATP) provides custom commute plans that not only work to improve your daily routine and life, but also support Arlington County's mission to reduce single occupancy vehicles. Contact us to get started with your custom commute plan.

In the meantime, here's an easy breakdown of the 2 bus options (ART and Metro) in Arlington, featuring their similarities and differences.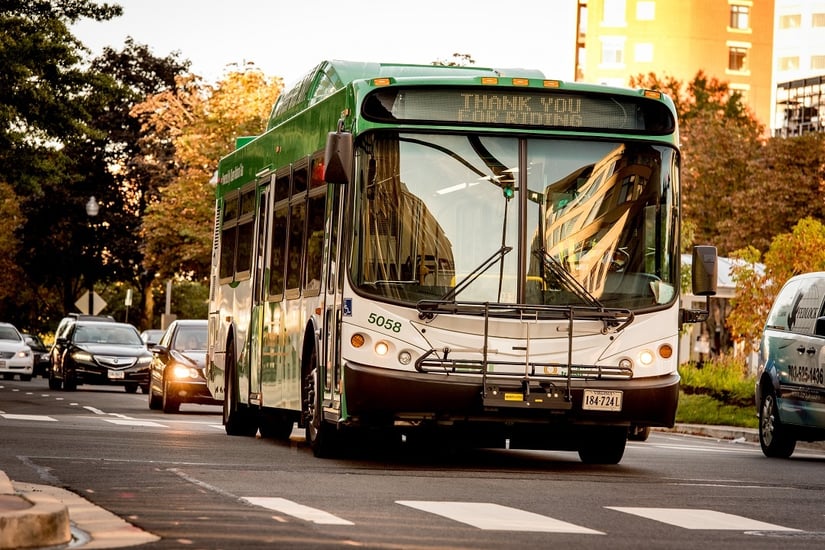 Fare & Payment Method
ART fare: $2 per ride
Metrobus fare: $2 per ride
Transfers: Transferring bus-to-bus between either bus services is free! Transfers between Metrorail and bus is a $0.50 discount.
How to pay: You can use your SmarTrip card on both! Cash payment is accepted as well.
Special ART Feature
For Arlington middle and high school students, using an iRide card on ART only costs $1 a ride!
Routes
There are 15 ART routes and over 50 Metrobus routes in Arlington County!
ART offers many cross county routes to supplement Metrobus. For example, the ART 45, which provides the only direct bus service between Columbia Pike and Rosslyn. It would take Maggie, our Marketing Manager, twice as long to get to work without the ART 45!
Find the route that's right for your commute:
Bikes on the Bus
Both services have racks for 2 bikes on the front of the bus. Check out the ART and Metrobus websites to learn how to put your bike on the rack.
Bus Stops
Many ART and Metrobus routes share stops, although most ART routes stop less frequently.
On ART bus stops, the snowflake decal on the sign will indicate the stop will be in service during severe weather. See the different types of bus stops in the ART system, depending on ridership.
Rider Tools
Both ART and Metrobus have made it easier to plan ahead and to know when your bus is arriving!
Use ART's RealTime arrival site to check when your bus is coming. There are also about 70 stops with BusFinders that provide real time bus information for those who may not have access to a smartphone.
On Metrobus, riders can check Nextbus to get real time information on when a bus is arriving at their stop. You can also pull up the mobile site on your smartphone and enter the stop number on the bus stop sign while you wait.
Additional Resources
Still have questions? Contact us for more information. Want more on ART? Check out this blog from Paul Goddin at Mobility Lab about ART ridership. The more you know, the faster you go.
Photo Credit: Sam Kittner/Kittner.com for Arlington Transportation Partners