Commuter Connection's recent Employer Telework Survey found that 92% of local employers plan to continue offering telework after the pandemic. Since telework is here to stay, Arlington Transportation Partners (ATP) reached out to a local physical therapist—Dr. Melissa Pietraszewski at Optimal Physical Therapy in Rosslyn—to ask a few questions about telework-related ergonomics.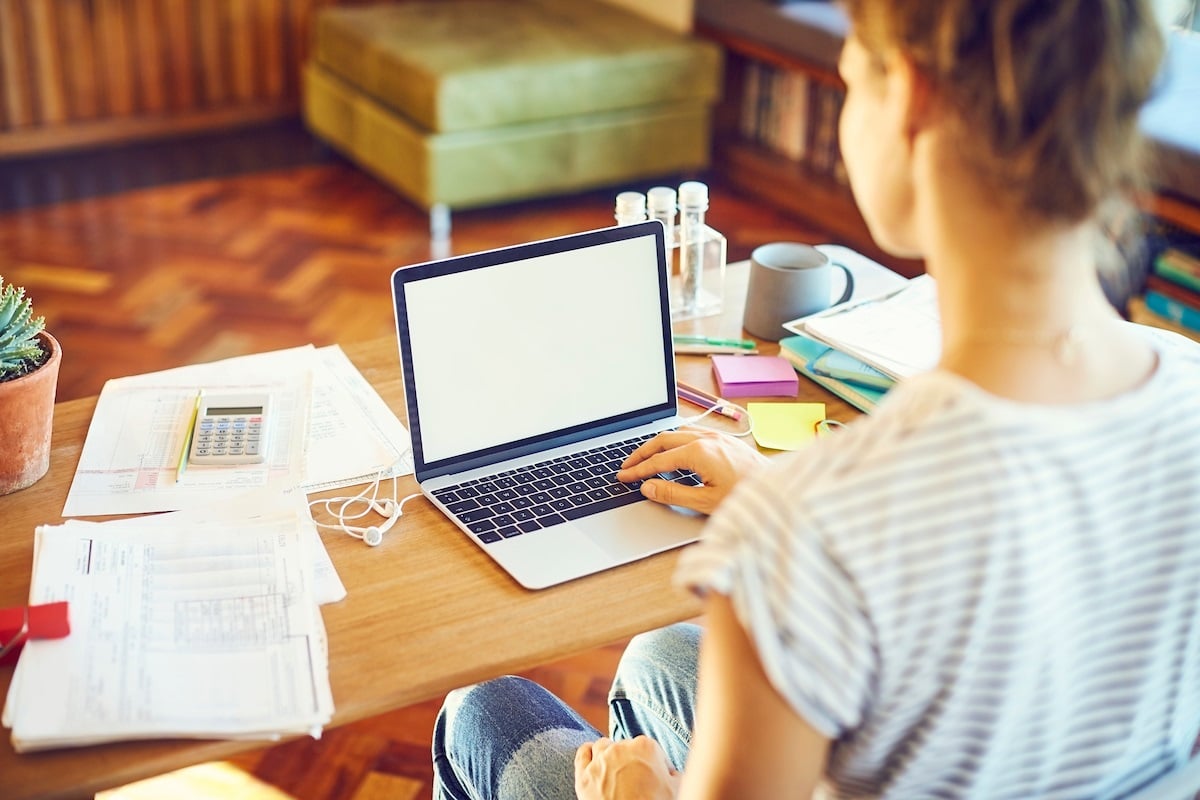 ATP: Since the start of the pandemic, have you seen an increase in telework-related injuries?
Dr. Pietraszewski: We have seen a slight uptick in telework-related injuries. Common issues include pain along the neck, lower back, shoulders, and arms. Most of the time the injuries and pain are due to poor posture and incorrect ergonomic workspace set-ups.
ATP: What advice would you give to people working from home for the first time, to improve the ergonomics of their workstation?
Dr. Pietraszewski: It's important for everyone to stand up and move every hour or so to help prevent stiffness and to get the blood flowing. You want your keyboard and mouse close to you, so you aren't reaching too far forward for them. Ideally, your upper arms are right near your sides. To help maintain an upright posture, sit in a supportive chair and keep your monitor eye level to prevent you from looking down. We teamed up with Rosslyn BID and created two videos on the Virtual Wellness section of their website about setting up a home office and telework exercises and stretches.
ATP: How can seeing a physical therapist help with chronic pain or injuries related to telework?
Dr. Pietraszewski: A physical therapist (PT) can assess your posture, mobility, flexibility, strength, and functional activity tolerance. Your PT will develop a treatment plan to improve any impairments you may have to help reduce your pain and improve your function. We create individualized plans for patients to help get them back to the activities they enjoy.
If you would like to schedule a telehealth or in-person visit with Dr. Pietraszewski, or simply learn more about home office ergonomics, check out their website at www.optoptimal.com.
Want More Telework Assistance?
Arlington Transportation Partners can help prepare your business with complimentary telework policy assistance, flexible workplace policy assistance, and employee surveys. Contact us today for more helpful tips to maximize your telework policy, enhance employee satisfaction, and plan for a safe and successful return to the workplace.