For Team ATP, Capital Bikeshare isn't just another red bike. It's a transit system, an easy addition to your commute, your personal ride, a quick option and a great benefit for employers. So what do you actually know about Capital Bikeshare? Here are 10 facts to get you started.
We use the term "facts" loosely in this blog, but all things read in the next 5 minutes are true.
10. Capital Bikeshare was almost named George. Yep, like the big G-Dubs.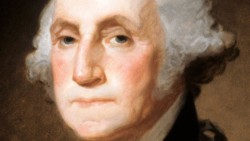 9. "No trip is too small. I often ride it as little as 1/5 a mile just because it will save me 1-2 minutes." – Jonathan Bollhoefer, Business Development Manager, Employer Services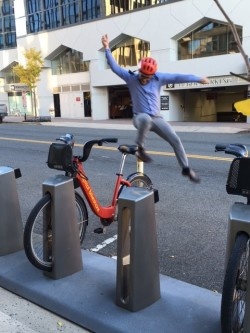 8. The system's hardest working bike – W20167 – has a special banner that lets you know you found it! W20167 is also a tweeting machine. #BusyBike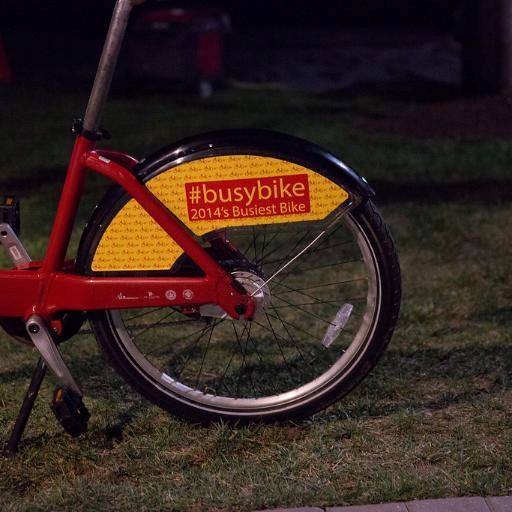 7. Pro tip: Highly used stations that are empty or full will often be available within 5 minutes – so you don't always need to walk to the next nearest dock!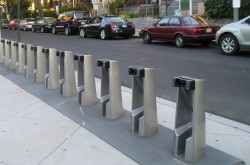 6. You can avoid overage fees by 'dock surfing'.
Much like couch surfing, but you don't have to sleep on a couch. Just dock and undock your bike to restart your free 30 minute ride.
But also, this guy… now that's commitment.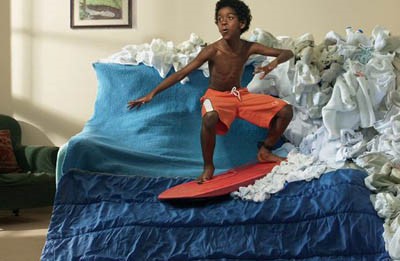 5. Hey girl, what's been your fastest trip?
"2 minutes and 42 seconds! To go .44 miles to the dock in front of my BFF's apartment." – Keara Mehlert, Business Development Manager – Property & Development Services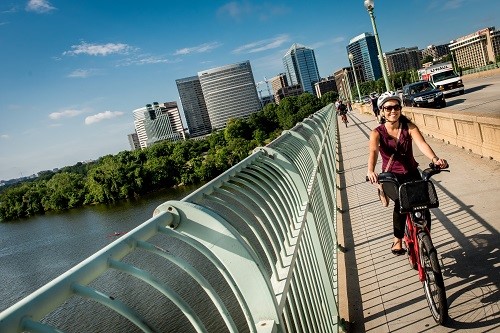 4. Every year during the Cherry Blossom Festival, a lone pink bike called Bike in Bloom, enters the system.
Team ATP ran to snap a picture, before it was snatched from the station, right outside our office. But wait, how did we know it was there? We've got friends in high places.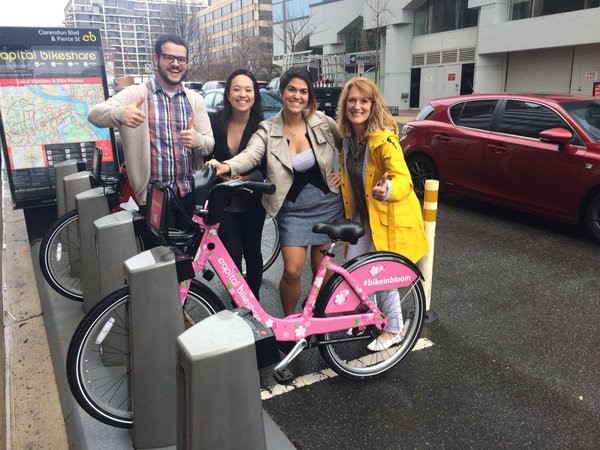 3. Bikeshare is a great option for first/last mile scenarios, but don't take it from me...
"I live nearly a mile from the closest Metro Station and Capital Bikeshare makes it very quick and easy to get to Metro. I could either walk or wait for a bus to get me to a Metro Station but bikeshare is significantly faster." - Brendan Casey, Business Development Manager – Employer Services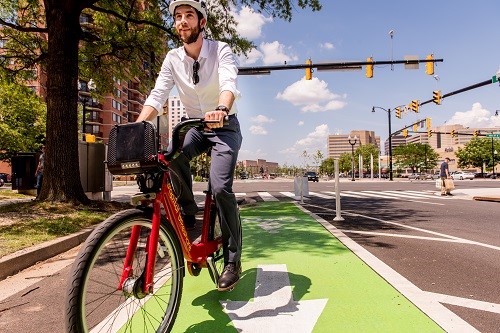 2. In August, we held our first ever Amazing Commute Race, Capital Bikeshare came in second.
First place went to Uber, but our Bikeshare contestant was showered and ready before three other modes made it into the office. Impressive!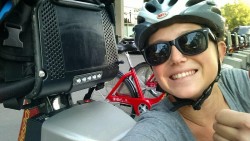 1. You can totes track all your trips under 'My Account' on CapitalBikeshare.com. In fact, here are ATP's numbers. Fun right?
Total number of trips taken: 1,156
Total distance traveled: 1,226 miles
Total CO2 reduced: 831.5 lbs