The Transform66: Inside the Beltway program is creating easier ways to commute all along the corridor including reduced bus fares, incentives for carpool and vanpool, new bike trails, and Capital Bikeshare stations.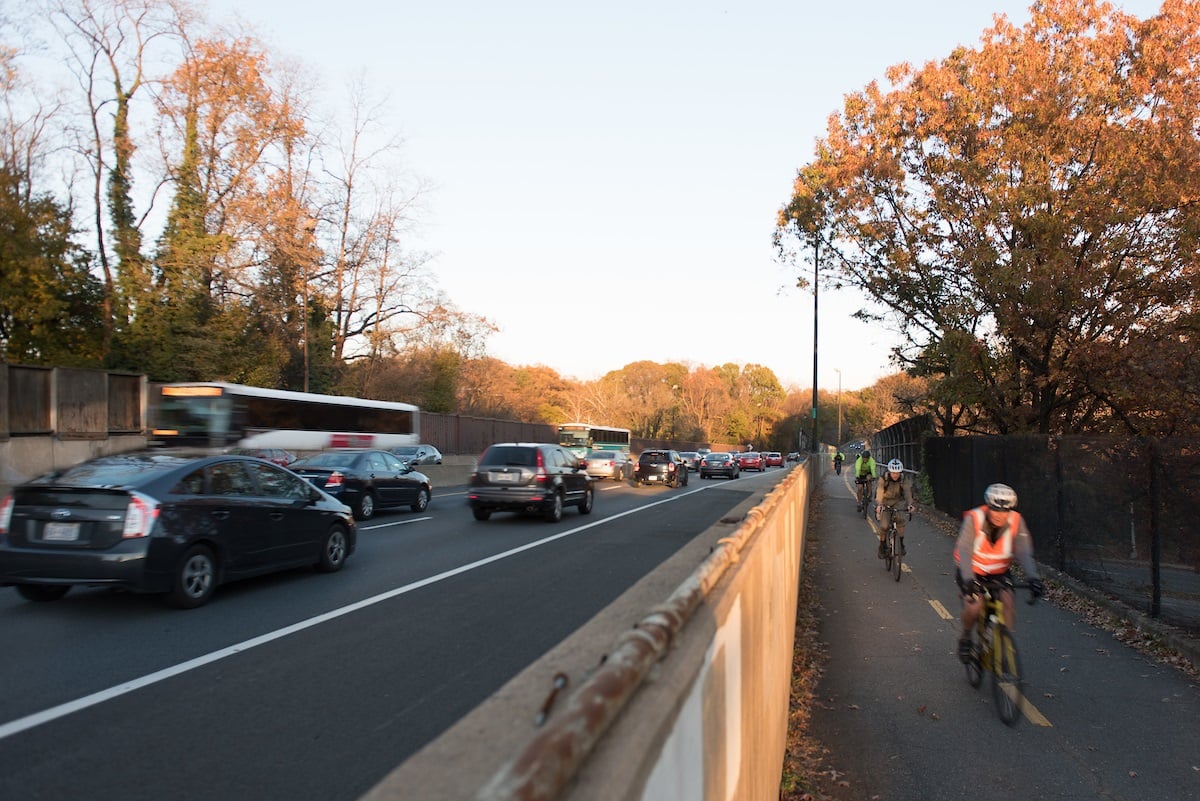 Bike Along I-66
Construction is underway for a new Washington & Old Dominion (W&OD) Trail Bridge over Lee Highway (Route 29). The new bridge will separate trail users from motorists at the busy intersection of Lee Highway and Fairfax Drive, and enhance safety for both. A temporary trail alignment and detour is in place until the bridge's completion, which is anticipated for fall 2020.
In addition, 11 new Capital Bikeshare stations are now available for riders in Falls Church to switch their commute this summer. You can now ride the bike to reach the Falls Church Metro Station, or use the trails along I-66 to bike directly to work. It's a great way to introduce some exercise in your daily routine, and to avoid traffic.
Find the new stations at:
West Falls Church Metro
Haycock Road & Leesburg Pike (George Mason High School)
Park Place & North Washington Street
North Oak Street & West Broad Street
Pennsylvania Avenue & Park Avenue.
East Fairfax Street & South Washington Street
West Broad Street & Little Falls Street (Harris Teeter)
North Roosevelt Street & Roosevelt Boulevard
South Maple Avenue & South Washington Street
Park Avenue & Little Falls Street (Falls Church City Hall)
Using Capital Bikeshare
There are many resources available to locate Capital Bikeshare stations, including the CaBi app and Capital Bikeshare online system map. Both options provide real-time information on the number of bikes ready for use or available spots for docking your bike at any station.
The various payment options include an annual membership, a monthly membership, or you can purchase a one-time 30-minute trip. Right now is the perfect time to start riding because Capital Bikeshare is offering a 50% discount on monthly and annual memberships during the Metro shutdown on the Blue and Yellow Lines through September 8.
What Comes Next?
More multimodal projects are yet to come along the corridor as part of the Transform66 project. Visit Commute66 for regular updates. Contact us to find out how your company can offer a Capital Bikeshare corporate membership and take advantage of everything the new I-66 has to offer.
Photo Credit: Sam Kittner/Kittner.com for Arlington Transportation Partners