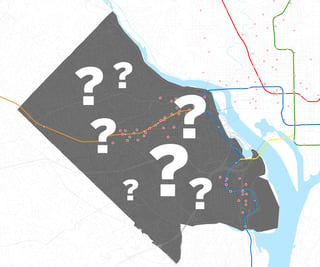 Exciting news! Arlington County has released its draft final Capital Bikeshare Expansion Plan, the six-year strategic plan to guide the growth of Capital Bikeshare throughout Arlington. The plan includes details on where Capital Bikeshare stations are recommended to be added in Arlington over the next six years and beyond.
This plan is the first time a short-range strategic planning process driven by available capital and operating funding has been completed for an American bikeshare system. The plan recommends expanding bikesharing outside of the Rosslyn-Ballston and Pentagon City-Crystal City-Potomac Yard corridors to provide this transportation service to many more residents, employees, and visitors in Arlington County.
Public input received throughout the Spring 2012 public comment period was vital to the development of the draft plan. Now we'd like to hear what you think of it. That is why we're holding a second period of public comment on the Capital Bikeshare TDP, with opportunities to provide your thoughts both in-person and online through July 27th.
Arlington County is holding a Public Meeting on Wednesday, July 11th for Arlington residents, employees, and members of the media to learn more about the future of bikesharing in the County. Individuals attending the general public meeting may enter a raffle to win a free Capital Bikeshare Annual Membership!
What: Arlington Capital Bikeshare Plan General Public Meeting
Where: Mobility Lab, 1501 Wilson Blvd., Suite 1100, Arlington, VA 22209
When: Wednesday, July 11th, 7:00 – 9:00 p.m.
Members of the public are invited to review the draft plan and provide comments online at www.bikearlington.com/tdp.
Thank you for helping us shape the future of Capital Bikeshare in Arlington!